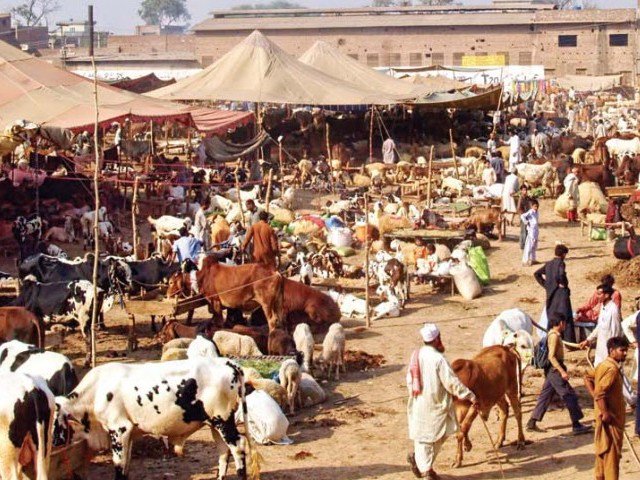 ---
ISLAMABAD: Deprived of their basic rights, getting a discouraging response in the recently-held general elections and failing to find respectful means of livelihood, members of the transgender community in the capital are now turning to new ways to raise funds: collecting hides.

Recently, some members of the transgender community have submitted an application with the district magistrate Islamabad Capital Territory (ICT) administration, seeking permission for collecting hides of sacrificial animals during Eidul Azha next week.

Nadeemul Muzaffar, who prefers the alias Kashish, and Muhammad Arsalan alias Nayyab Ali — who had contested general elections from Okara and is a known human rights activist — had submitted the request.

Soaring animal prices keep buyers at bay

In response to the request, the district magistrate has forwarded their request to the Senior Superintendent of Police (SSP) and AIG of police (Special branch) for considering their request.

The letter, a copy of which is available with The Express Tribune, stated that "it is requested that necessary views/comments into the matter may please be furnished to this office immediately so that further necessary action can be taken in accordance with law."

Meanwhile, Ali told The Express Tribune that the aim behind seeking permission for collecting hides of sacrificial animals during Eidul Azha is to generate funds for the welfare of their community.

"While contesting the general elections, I realized just how helpless the transgender contestants were since they lack the financial resources run their election campaigns aggressively and they had to beg for money from others to have their publicity material such as banners, pamphlets among others produced," Ali said.

She added that as many as five people who are transgender had contested the July 25 elections, including three on national assembly seats and two contested provincial seats.

However, they all received very discouraging responses from the public.

Eidul Azha: Sale of sacrificial animals begins in Rawalpindi

Ali believes that the poor response was due to the lack of awareness about contesting general elections.

"If by any chance we get the permission to collect sacrificial hides, then after generating funds from them, the money will be used for training candidates from the transgender community to contest in the local government elections, establishing a shelter home for the transgender community, getting medical treatment for the ailing ones among others," maintained Ali.

While quoting her own example, Ali said that she is an acid burn victim and needs cosmetic surgery but it costs over Rs200, 000, money which she cannot afford.

She also accused some non-governmental organisations whose work for the welfare of the transgender community exists only on paper but work on vested interests.