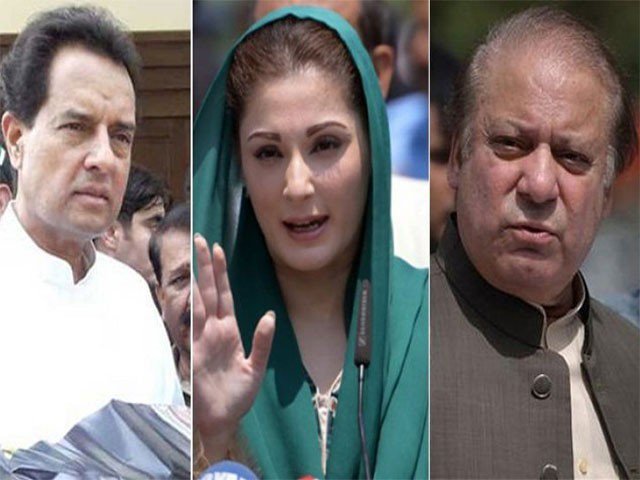 ---
Pakistan Muslim League-Nawaz (PML-N) leaders Nawaz Sharif, Maryam Nawaz and Captain (rtd) Safdar marked the country's Independence Day by cutting cakes behind bars at Adiala Jail on Tuesday.

The PML-N big wigs are serving their sentences in the Avenfield reference ditched out by an accountability court over their failure to justify the means by which they amassed their wealth.

Sources told Express News that Sharifs cut three 10-pound cakes, which were then distributed among the inmates.  The PML-N leaders also prayed for the prosperity of the nation.

Capt Safdar back at Adiala Jail

"Our forefathers made innumerable sacrifices for Pakistan and if needed we won't back off on making the same sacrifices also," the country's former premier was quoted as saying.

"I'll always work for the progress of our country by always serving its citizens," Nawaz said.

"During the PML-N government's reign Pakistan was transformed into a nuclear power," he added.

Earlier in the day, Safdar, the son-in-law of former prime minister Nawaz Sharif, was shifted back to Adiala from Islamabad's Pakistan Institute of Medical Sciences (Pims) after his health improved.

On August 9, he was taken to the federal capital's public hospital after his health deteriorated following a liver surgery.