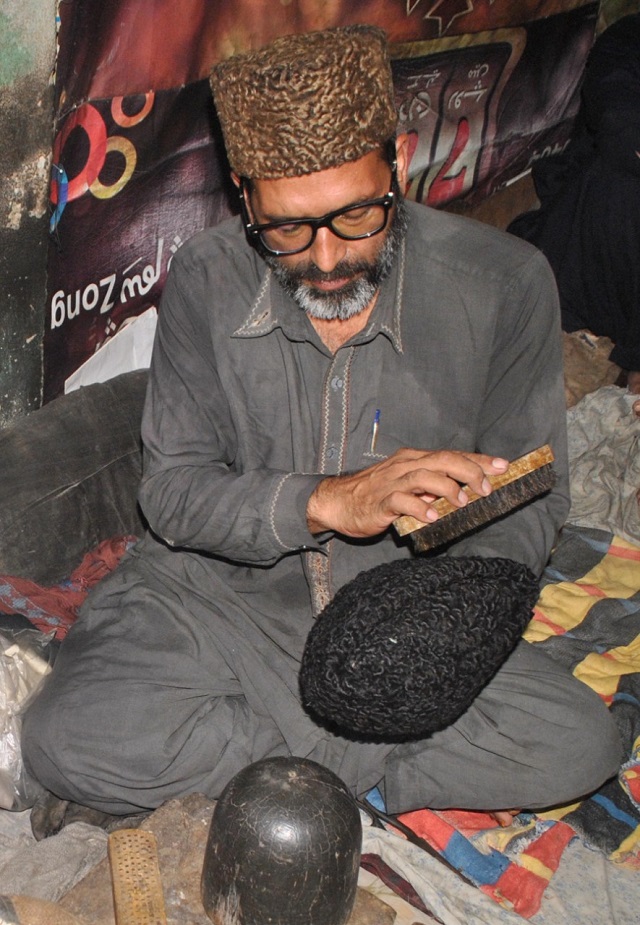 ---
MULTAN:
As a proud third-generation Jinnah cap manufacturer, Abbas Ali had special plans for his latest creation. Just days ago, his goal was achieved when prime minister-in-waiting Imran Khan was presented with one of the finer examples of his caps.
Abbas followed in the footsteps of his forefathers who had the honour of dressing the heads of former prime ministers, presidents and other political notables. Ali, who lives in a small house in downtown Multan, knits these caps in the same building to make a living.
"I made a special cap for Imran Khan and I gifted it to him for Independence Day due of its relevance to the founder of Pakistan Quaid-i-Azam Mohammad Ali Jinnah." He adds the art of knitting caps has been handed down to a third generation from his grandfather.
Azadi Mela marks Independence Day celebrations in Seoul
He reveals that the gift to Imran Khan was passed on through family friend and newly-elected MNA Malik Amir Dogar. The latter presented the cap to Imran Khan two days ago. Dogar won his seat from NA-155 Multan on a Pakistan Tehreek-e-Insaf ticket.
 "My grandfather used to make these caps for Quaid-i-Azam Mohammad Ali Jinnah. Later, my father, Nisar Ali, learnt this art from his father and then my father taught me," he explains.
He claims that former prime minister Zulfiqar Ali Bhutto, former president Asif Ali Zardari, former chief justice of Pakistan Tasadduq Hussain Jillani and former Lahore High Court chief justice Umar Atta Bandyal have worn caps knitted by his father.
He adds the family also gifted some of the caps to Quaid-e-Azam, his peers in the subcontinent and other political leaders of the Muslim world.
Talking about learning the art, Ali says that among the four siblings, his father chose him. "One of my brothers is a lawyer, the other is a trader and my sister is a housewife. Only I was interested in learning this skill and my father spent time on polishing it."
He regrets the fact that the Jinnah cap is no longer worn by politicians and others, despite it being a trademark of Quaid-i-Azam