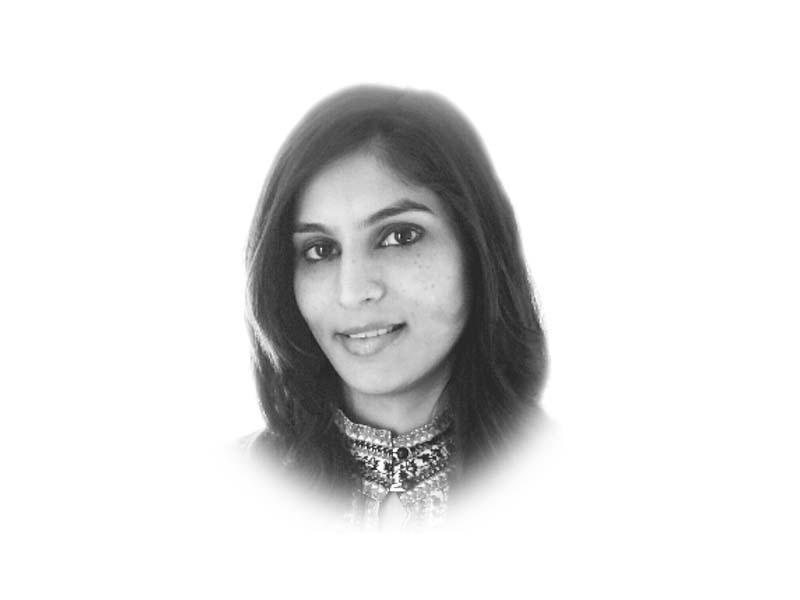 ---
This, guilty-because-accused structure has driven women to a shameful social death. Sometimes it has even driven them to a real death where bodies get ice cold and blue. Yet, now we see that men who have been accused under the #MeToo hashtag on the internet are saying that the guilty-because-accused virtue based justice is so unfair. Is it now?

For centuries, in forever, the people of this land have ostracised women as bad because some man somewhere called them the usual names they call women who have long tongues that they use to spell N-O. It was always enough to say a woman was bad. No evidence needed. Books closed.

We agree. We the good women and the bad women, and the in between women who aren't sure of any of this feminist stuff — if you hurl a moral misconduct accusation against anyone, it would be nice if we can all hear some evidence too. Revenge against men is sweet, but uncool for women's own voice to carry over generations. The last thing women want, especially those who have been victims of patriarchy, to make men the victims of a witch-hunt where a possibly false claim becomes a man's ruin. This discredits our stories more. It takes only one man's false accusation to make all women's stories thrown out.

When I go all-guns-blazing in support of Meesha Shafi's online testimony against Ali Zafar, both famous enough to retain their following even if they chewed frog legs, the reason is justice. Not the justice that is meted out on a shame-based philosophy alone, but one that improves, upgrades and humanises the courts.

Testimonies form the basis of all law. Strangely, where as one man's testimony is enough, one woman's is not. Women have always been infantilised by Zia's laws — they can't inherit equitable land, they cannot sign on agreements unless they are a pair and they certainly cannot accuse a man of sexual transgressions unless there is a tribe doing the same against the same man.

I want to test the latter part in the Meesha Shafi and Ali Zafar case.

There is a tribe of women who echo what Shafi said, but will it be enough for his legal case to go south for Shafi? Even before Harvey Weinstein and #MeToo, in March last year, Ali Zafar happened to be among a number of celebrities and influencers who featured on UN Women Pakistan's social media pages to commemorate the International Women's Day. This was well before Shafi spoke out publicly. Underneath the picture of a smiling Zafar preaching how to embrace feminism, many women turned a bit hysterical. Whereas this term is used to point out why women can't be taken seriously, but I use it to reinforce evidence — all anger starts with a grievance. Alternately, the face of Zafar should only lead to a dreamy smile among heterosexual women.

There may be more, but I have access to the bold testimonials of two particular complainants who approached the UN Women Pakistan to take down the advocacy campaign featuring Zafar. One of the pre-Shafi said: "I have personal knowledge of the fact that this person is especially harmful to women and cannot even conceive of what it means to respect women." Another one stated, "I would respectfully request that you remove his image and quotation so as to save women from the helpless irony, insult and in some cases, trauma of having their cause furthered by a man who in simple terms cannot comprehend women's rights." These testimonials had been provided on a confidential basis and it is only recently that some of them have bravely consented to sharing the contents publicly.

After Shafi came out with her public harassment complaint, women such as this one wrote to the UN Women Pakistan again: "This is what we warned you about. These are the people you have as your ambassadors for women. Hopefully now you will reconsider your stance."

The UN Women in Pakistan has a record of disrupting patriarchal assumptions, of challenging gender roles and of supporting the women that tell stories about beating down oppressive values and violence. Despite this legacy, the organisation responded to these women who first sounded the alarm regarding Ali Zafar's conduct with a universal statement of reliance on the legal justice system — innocent until proven guilty. So they initially wrote back explaining that "unsubstantiated allegations" were not sufficient to take any immediate counter-measures. They did this not to discredit the lived experience of these women who rang the caution bells well before it went to court, but because the system is tipped to not witch hunt men. It is tipped to protect men, because men are not impacted by brutality, misogyny, violence and enforced silence.

When women complain, they are asked to modify their life, rather than get a confirmation that they were wronged and that it is men who should change.

#MeToo has been dramatic, but it has also been a great teacher to those of us who believe in its power to influence law and justice. It taught us, including myself, a lot of good and bad feminists, rights-based organisations like the UN, NGOs and change-makers, that even we don't know enough, that even we can become complacent to the silencing and the delays in confirming a wrong. To its credit, the UN Women Pakistan subsequently acknowledged its shortcomings, made amends, proactively strengthened its internal vetting processes, and reaffirmed its commitment and continued strong support to all victims/survivors of sexual harassment at the highest level within the organisation in Pakistan and globally.

It took a lot of Meesha Shafis to build a Meesha Shafi. The women that brought forth a voice to the possibility of Ali Zafar not having good conduct were the bridge that will retrospectively carry forward the voices of people telling Shafi: We believe you. That, I hope will make the courts realise are not isolated incidents. Rebecca Solnit defines this muting of women stem from men saying to them: "You are all liars and my feelings are more rational than your facts."

Published in The Express Tribune, August 8th, 2018.

Like Opinion & Editorial on Facebook, follow @ETOpEd on Twitter to receive all updates on all our daily pieces.