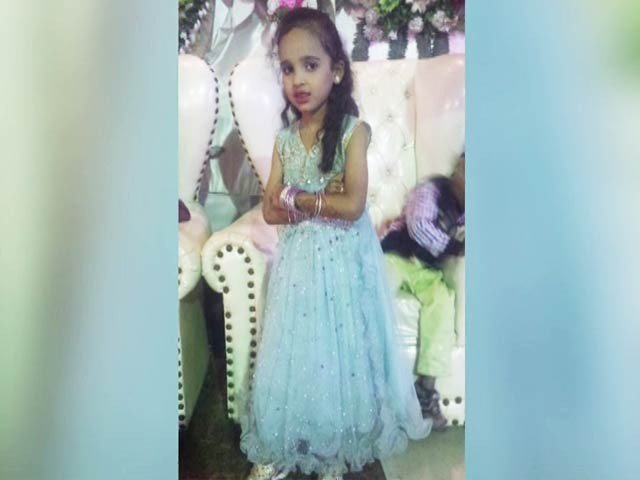 ---
KARACHI: A girl who was injured due to a falling kite string on Sunday died as she was unable to reach a nearby hospital in Liaquatabad due to the bird market on the road.

The girl, Talbia, was severely injured when a kite string fell on her neck near the Gharibabad underpass. Her father, Muhammad Afzal, tried to rush her to the nearby government hospital in Liaquatabad, however, was unable to do so because of heavy rush on the road due to a bird market that is set up on Sundays outside the hospital.

Due to the rush, the father rerouted to Abbasi Shaheed Hospital but it was too late by the time he reached the hospital.

Killer kite strings ends life of young biker in Rawalpindi

Relatives of the deceased girl said her life could have been saved had she received medical treatment on time. The relatives demanded that the illegal bird market outside the hospital in Liaquatabad be closed.

A meritorious student

Talbia was studying in grade 3 and she had been a meritorious student in her short academic career. Family sources disclosed that she was an intelligent and hardworking student who had secured first position in her earlier grades.
According to the family sources, her father was also keenly interested in her education and dreamed of her acquiring higher education. However, a kite string and illegal bird market did not let the dreams of her father come true.

Call to ban string

Residents of Karachi have demanded the implementation of ban on sharp kite strings which can be fatal if they fall on a human being. Members of civil society asked the government to ensure that sharp kite strings are not produced and sold in the city.
Several chemical ingredients are used to sharpen kite strings so that they may cut the opponent's kite string. This may add appeal in kite flying but it is extremely dangerous as the string that drops to the ground after being cut by another string may fall on a person causing fatal injuries. Several children and adults have died in the city due to falling kite strings.