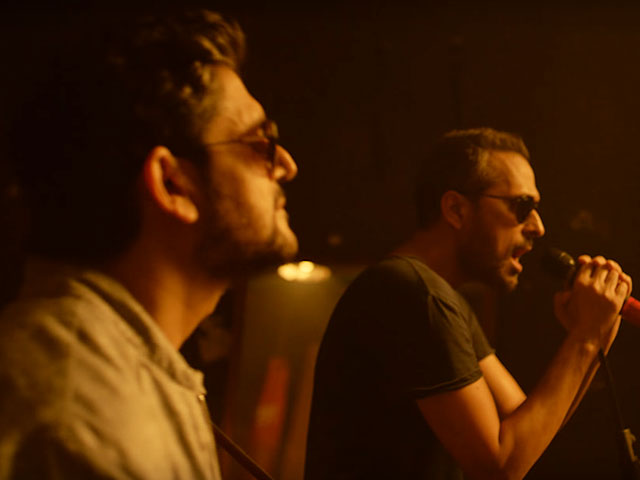 ---
KARACHI: The fourth track from Strings' latest album has just been released and it comes as no surprise that its already got fans of Pakistani music buzzing.

Founding members Faisal Kapadia and Bilal Maqsood, who are currently busy judging this year's Pepsi Battle of the Bands, released Mil Gaya from their sixth album 30.




Mil Gaya starts with a pretty heavy intro, with strong beats that transition into high-spirited guitar strums. Maqsood is on the vocals but seems to be overpowered by the compelling acoustic backing track.

'Coke Studio 11' pays tribute to the white part of Pakistan's flag: Zohaib Kazi

In our opinion, the singer's mellow voice is not strong enough for the song's beginning which goes on to see a dynamic initiation of the electric guitar. Having said that, Maqsood hasn't done too bad of a job with the vocals, and actually goes as far as to create a very calming feel with his soulful tone. The chorus is a pleasant surprise though, injected with life and energy.




The video narrates the story of a teenager, who seems lost in life. The misguided boy goes astray due to some wrongdoings but finally sees the light as he stumbles upon a boxing training club, which results in him pursuing the sport.




The song on the whole is utterly repetitive, with monotonous lyrics, music and even the style of singing throughout.  It sees no variations other than in the bridge, which serves as a nice change-up.




Mil Gaya, as we perceive it, is the portrayal of a lost soul who ends up finding his true calling, which ultimately gives him peace.

Have something to add to the story? Share it in the comments below.