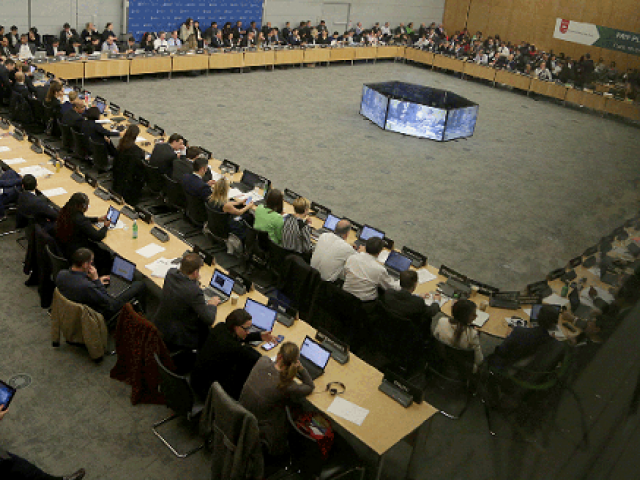 ---
ISLAMABAD: The National Counter Terrorism Authority (Nacta) and the Federal Investigation Agency (FIA) have decided to pool their resources to prepare the National Risk Assessment (NRA) report for the Financial Action Task Force (FATF), the international body against terror financing.

This decision was taken during the 10th monthly meeting of the National Task Force on Combating Financing of Terrorism (CFT) held at Nacta headquarters in Islamabad on Friday.

The meeting, presided over by Nacta National Coordinator Dr Sulaman Khan, was attended by all the 27 members of the task force from federal and provincial governments and other organisations.

These included members from the FIA, the Federal Board of Revenue, the Anti-Narcotics Force, the State Bank (SBP), the Financial Monitory Unit, the Security and Exchange Commission of Pakistan (SECP), ministries of finance and interior and provincial home and counter terrorism departments (CTDS).

The day long marathon meeting remained focused on the implementation of the action plan of the FATF, which last month formally placed Pakistan on its 'grey-list.'

A team of Asia Pacific Group (APG) is arriving in Pakistan on August 13 on a pre-assessment mission. The APG is an FATF-style regional body and reports to the FATF on the compliance of its member countries.

NACTA says it is unable to prepare crucial report for FATF

During Friday's meeting all the national stakeholders required to implement the FATF action plan made their respective presentations and apprised the participants of the actions taken so far.

The presentations revolved around enforcement activities by the law enforcement agencies, the SBP, the SECP, the Pakistan Customs, Nacta, the FIA and others.

The issues concerning implementation of the action plan were also discussed and necessary decisions and recommendations were made. The roadmap for the National Risk Assessment was also discussed.

Nacta expressed its concerns on reports published in a section of the press that created an impression that the body was shying away from its duties of national risk assessment. Nacta has been actively playing its role and shall continue to contribute towards its national responsibilities, according to its mandate.

"Since last year, Nacta has been proactively coordinating with all national stakeholders dealing with the FATF Action Plan and the APG Mutual Evaluation exercise by holding comprehensive monthly meetings on the subject matter and coordinating amongst the stakeholders," said counter-terror body official.

During the moot, both Nacta and FIA expressed eagerness to work together and accomplish the task of risk assessment.  Any such news may tarnish the national image and may put a question mark on readiness of state institutions to fight terrorist financing and implement the FATF action plan.

NACTA shares terror threats ahead of elections

Earlier, Dr Sulaman Khan apprised the participants that Nacta on directions of Minister of Interior, has set up the National Task Force on the CFT, which has an elaborate mandate in coordinating the combating terrorist financing activities.

"The said task force is represented by all stakeholders fighting financing of terrorism," he added.