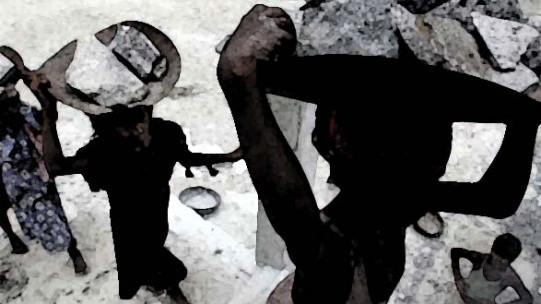 ---
HYDERABAD: The production of khaadi suits and other materials have decreased by almost 50 per cent as power looms face severe electricity outages.

As many as 2,000 power looms are installed in Hyderabad and they have decreased production due to prolonged power outages and high electricity tariffs. "We face almost six hours of outages every day in three intervals and since the timings change frequently, it is hard for us to manage a schedule," complained Dilriaz Ansari, the owner of 12 power looms that weave and design suits of khaadi and other materials.

"Our production has reduced to half of what we used to produce because the looms run for only 12 hours now compared to 24 hours earlier."

He supplies cloth merchants in to almost all cities in Pakistan but Karachi and Lahore are the main markets that send orders for embroidered khaadi suits. "If we get orders for 200 suits, we are only able to deliver 100," Ansari explained, adding that their work does not end with just making the cloth as designing and embroidery also takes time.

Most clothes are embellished with machine-embroidery and ribbon work because that is what our customers demand and we cannot sell them plain cloth, he said.

For the owners of the power looms, managing around power cuts is not the only problem as workers also give them a tough time. When the electricity goes for two hours, the workers take a break that lasts more than three hours and so the work gets delayed further, Ansari said.

Each worker works for eight to 10 hours every day and are paid on an hourly basis. Workers involved in simple weaving earn up to Rs150 to Rs200 daily while those who work on embroidery and designing can earn up to Rs400 every day.

The price per unit of electricity has increased rapidly over a very short period. Not only is this harming industrial production but the salaries of workers employed in such industries are also affected a great deal. Ansari pays an electricity bill of Rs15,000 after six hours of power outages. The 2,000 power looms in Hyderabad are located in Pareetabad, Raashi Ghaat, Latifabad Unit Number-VIII and XII.

Published in the Express Tribune, June 1st, 2010.