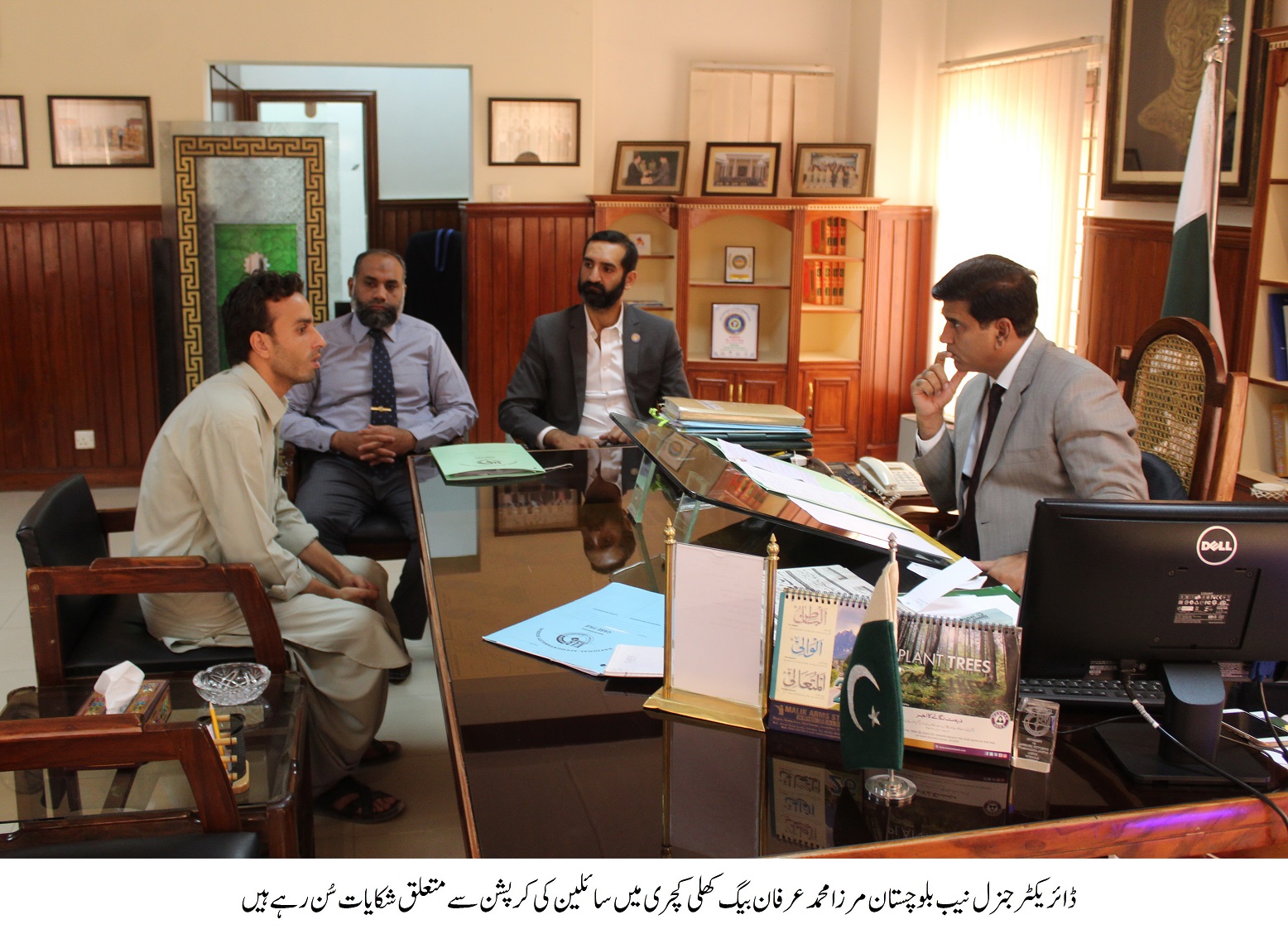 ---
QUETTA: Balochistan National Accountability Bureau (NAB) Director General Mirza Muhammad Irfan Baig has said that NAB will continue its efforts for ensuring a corruption-free Balochistan.
"Nothing can deter the bureau's resolve in eradicating corruption through its holistic approach. There is zero tolerance for corruption and corrupt elements," said the NAB DG while talking to the complainants during an open court held at the Quetta office on Thursday.

Balochistan NAB 'cracks' mega corruption case

On the directives of NAB Chairman Justice (retd) Javed Iqbal, the NAB DG held an open court during which a large number of complainants visited the office and submitted complaints against government functionaries, departments and private individuals.
Baig calmly listened to all the complaints and issued immediate directives on various complaints.

He assured that in light of the documented proof in various cases, strict action would be taken to provide relief to the affectees and recover the looted national wealth.

"No leniency will be tolerated for those looting national wealth and making people's lives miserable. The corrupt elements will be taken to task for cheating the public at large for their vested interests," vowed the DG.