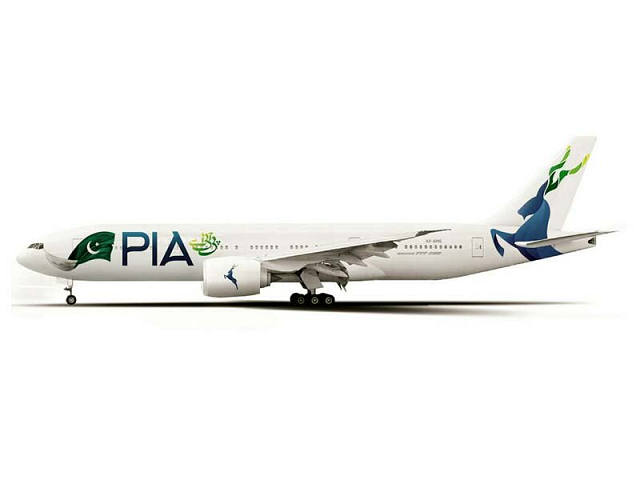 ---
ISLAMABAD: Chief Justice of Pakistan Mian Saqib Nisar has taken suo motu notice over unauthorised use of a Pakistan International Airline (PIA) plane for air safari of the Nanga Parbat.

The scandal surfaced on Tuesday when Civil Aviation Authority (CAA) and PIA officials were accused of delaying a flight to take VIP passengers from Islamabad on an air safari comprising the K2, Nanga Parbat and other mountain peaks.

The plane was scheduled to fly from Skardu to Islamabad but due to unscheduled air safari, the flight was delayed causing inconvenience to dozens of passengers who had to wait for hours at Skardu airport.

The chief justice has ordered to fix the matter at the Karachi registry on July 22. The notices have also been issued to the attorney general of Pakistan, secretary aviation division, PIA CEO and Muneeza Nusrullah regarding their personal appearance before the court.

All respondents have been asked to appear along with complete record as (i) when and by whom the decision to launch the air safari was initiated, (ii) if it was advertised and list of travelers on the date and time fixed accordingly.

NAB orders probe into air safari scandal

On Tuesday, the distressed passengers complained that they were not even allowed to use the washrooms in the PIA waiting room in Skardu.

A video of a woman who had apparently come to Skardu as a tourist started circulating on social media in which she was lashing out at the PIA management. "People are waiting for us in Islamabad," she is heard saying. "We have been held hostage for the past four hours."

Meanwhile, a blame game started between CAA Director General Hassan Baig and PIA, with the former denying the use of the aircraft for a 'private' tour. He claimed that the air safari had been undertaken at the request of PIA Chief Executive Officer Musharraf Rasool Cyan.

On the other hand, PIA spokesperson Mashood Tajwar said that the passengers were basically complaining about basic facilities provided at the airport. He claimed that flights to Gilgit and Skardu were subject to the weather and this was mentioned on the tickets.
COMMENTS (2)
Comments are moderated and generally will be posted if they are on-topic and not abusive.
For more information, please see our Comments FAQ