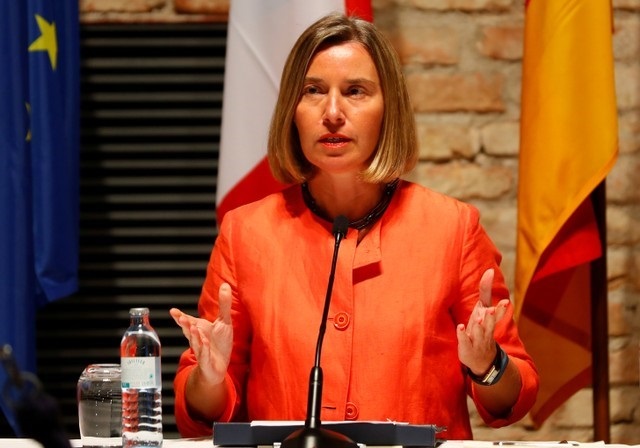 ---
BRUSSELS,: The European Union on Thursday said it was concerned about a new Israeli law which declares that only Jews have the right of self determination, and said it would complicate a two-state solution to the Israel-Palestinian conflict.

Israel passed the "nation-state" law earlier on Thursday after months of political argument. It was sharply criticised by the country's Arab minority, who called it racist and verging on apartheid.

"We are concerned, we have expressed this concern and we will continue to engage with Israeli authorities in this context," a spokesperson for EU foreign affairs chief Federica Mogherini told a news briefing.

"We've been very clear when it comes to the two-state solution, we believe it is the only way forward and any step that would further complicate or prevent this solution of becoming a reality should be avoided," she said.

Israel adopts controversial Jewish nation-state law

The law stipulates that "Israel is the historic homeland of the Jewish people and they have an exclusive right to national self-determination in it".

It also strips Arabic of its designation as an official language alongside Hebrew, downgrading it to a "special status" that enables its continued use within Israeli institutions.

Israel's Arabs number some 1.8 million, about 20 percent of the 9 million population.

The two-state solution envisaged under an international peace framework, in which Palestinians living in Gaza and the occupied West Bank would gain their own state, is already looking like a dim prospect.

Peace talks have been stalemated for several years and Israeli settlements in the occupied lands have expanded, despite condemnation from the EU and other bodies.
COMMENTS
Comments are moderated and generally will be posted if they are on-topic and not abusive.
For more information, please see our Comments FAQ