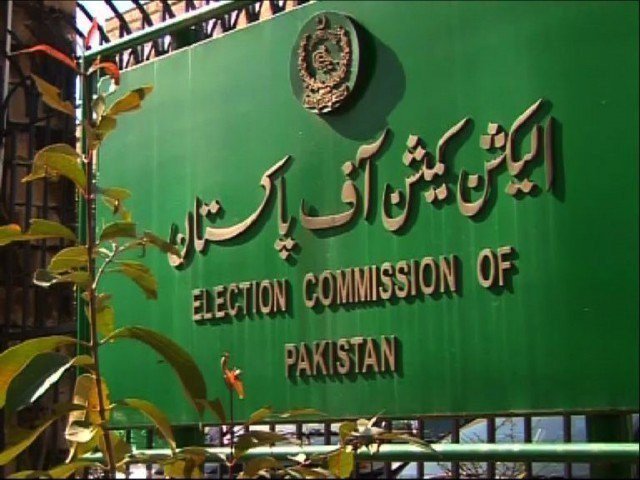 ---
LAHORE: Despite the issuance of show-cause notices, registration of cases and workers' arrests, violations of the Election Commission of Pakistan's (ECP) code of conduct are displayed in several areas of the city.

A survey of different neighbourhoods in the city shows that almost all political parties and independent candidates are committing violations of the ECP's code by displaying oversized banners, streamers, posters, and portraits.

In Model Town, a supporter has displayed advertisements of the former ruling party's candidates on an electronic streamer, which is a glaring violation of the ECP's code of conduct because all these digital streamers are bigger than the prescribed size.

Candidates seen flouting ECP rules for hoardings

Though the Model Town Cooperative Housing Society has auctioned these sites for electronic streamers, but originally Parks and Horticulture Authority (PHA) introduced this out-of-home advertising option in Lahore by selling advertising rights to different advertising agencies.

Similarly, in Township, Green Town, Allama Iqbal Town Iqbal Town, Gulshan Ravi and several other areas, contesting candidate and their supporters have displayed oversize poll-related publicity materials. Though Lahore district administration has already launched a crackdown against the ECP's code of conduct violations and has removed thousands of banners, posters, and streamers from different areas of the city the situation has not yet improved.

In several areas, political parties and independent candidates have also displayed publicity material that does not have name and contact details of the printer which is another violation of the ECP's code of conduct.

On the direction of the Lahore Deputy Commissioner Dr Anwar ul Haq, district administration teams raided several areas of the provincial metropolis to check violations of the ECP's code of conduct. The district government official removed oversize banners and streamers from different areas.

Assistant Commissioner City Safdar Virk visited Multan Road, Scheme Morr, Lakshmi Chow and Samanabad to inspect ongoing printing of publicity material of different political parties' candidates. He directed printers to follow prescribed sizes and guidelines issued by the ECP for production of all election-related publicity material. He warned printers that the government will take stern action against violators of the code.

A spokesman of the district administration highlighted that inspection teams have removed unapproved publicity material of almost all political parties, including Pakistan Muslim League-Nawaz (PML-N), Pakistan Tehreek-e-Insaf (PTI), Pakistan Peoples' Party (PPP), Jamaat-i-Islami (JI) and Tehreek-e-Labbaik, and independent candidates form different areas of the city. He underscored that the city administration is carrying out an operation against all candidates without any discrimination.

Notice issued to Imran, Abbasi for campaign violations

According to the ECP General Elections 2018 Code of Conduct for political parties, contesting candidates and polling agents, there is a complete ban on larger hoardings, billboards, wall-chalking and panaflexes of any size. No person or a political party can affix or distribute posters, handbills, pamphlets, leaflets, banners or portraits larger than the sizes prescribed by the commission. The code of conduct notification, issued by the commission, indicates that the ECP has allowed only 18×23 inch posters; 9×6 inch handbills, pamphlets and leaflets; 3×9 foot banners and 2×3 foot portraits/streamers.

The commission has also directed all candidates and political parties to ensure that the name and address of the concerned printer or publisher are on display on posters, handbills, pamphlets, leaflets, banners and streamers. "Any deviation from prescribed sizes in publicity material will be treated as an illegal practice."

Published in The Express Tribune, July 13th, 2018.