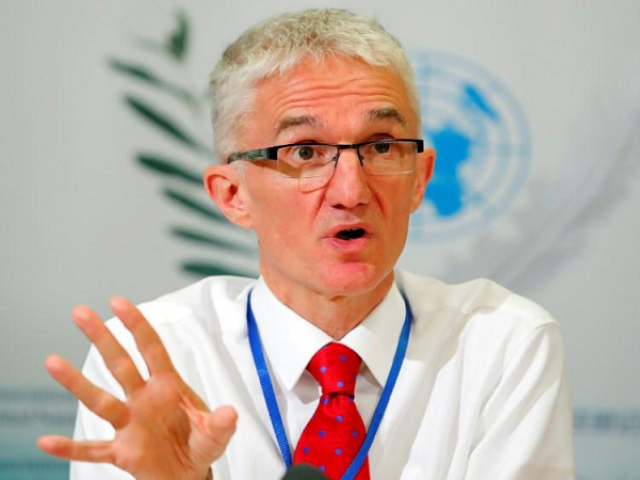 ---
SEOUL: North Korea has made "lots of progress" in providing food and medical services to its people in recent years but the impoverished state still has a long, tough road ahead, the UN humanitarian chief said Thursday.

Mark Lowcock's visit to the isolated country this week is the first such trip by a UN undersecretary for humanitarian affairs and emergency relief coordinator since 2011.

"If you go back 20 years or so there were very many large-scale humanitarian problems resulting in enormous loss of life and in the recent period there has been a lot of progress," Lowcock told reporters in the capital Pyongyang.

UN aid chief says 'clear evidence of humanitarian need' in North Korea

North Korea has periodically been hit by famine, and hundreds of thousands of people died -- estimates range into millions -- in the mid-1990s.

Nearly 30 percent of the country's children were stunted from malnutrition in 2011 but the number has fallen to 20 percent now, Lowcock said, admitting however even the current figure is "still a higher number".

"So there are still significant humanitarian challenges here despite the progress that has been made," he said.

About 10.6 million people among the country's 25 million population need humanitarian assistance, the UN said, also noting "disparities" in access to basic health services between rural and urban areas.

The UN earlier this year called for $111 million in aid to help improve nutrition, health and sanitation in the North but the programme remains 90 per cent underfunded.

Convincing donor states that their contributions could "save lives and reduce suffering" by providing North Koreans with much-needed food, drugs and other medical supplies would remain a top priority, Lowcock said.

UN probes attacks on Syria hospitals after location shared with Russia

The UN official also met with the North's ceremonial head of state Kim Yong Nam as well as health minister Jang Jun Sang during the visit.

"They are keen to work with humanitarian agencies and are open to additional humanitarian assistance, and are also keen to deal with humanitarian issues separately from political dynamics," Lowcock said.

The North has a fragile economy and has long struggled to feed its people, and is under multiple layers of UN Security Council sanctions over a series of nuclear and missile tests staged in violation of UN resolutions.

UN plans to deliver aid to Syria's Ghouta on Monday

NGOs have told AFP that the enforcement of sanctions has hampered their operations.

The food situation has improved in recent years, partly due to reforms in agriculture and increasing trade at state-sanctioned private markets, but the nation remains vulnerable to natural disasters while medical services remain poor in many regions.
COMMENTS
Comments are moderated and generally will be posted if they are on-topic and not abusive.
For more information, please see our Comments FAQ