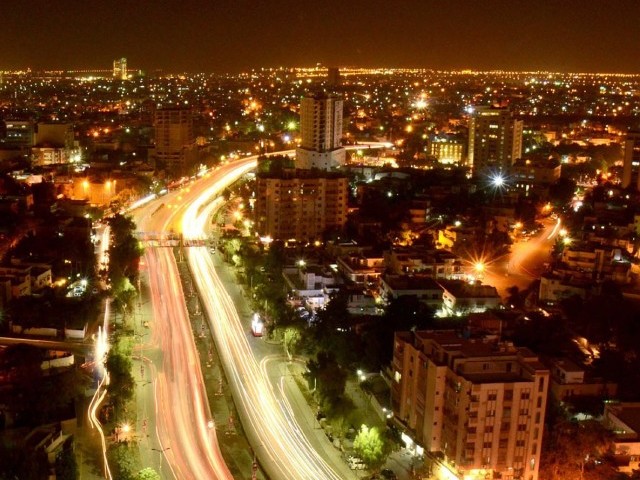 ---
ISLAMABAD: The most visible casualty of evolving political ruckus before general elections in Pakistan is not Pakistan Muslim League-Nawaz (PML-N). It is economics.

PML-N fought 2013 general elections largely on the back of its promise of economic revival, of which energy security was an integral component. By and large, the economic situation features several improvements over the past five years.

Not only that, Pakistan in 2018 is more peaceful than in 2013 as violent and terrorist attacks have gone down markedly. It is also more democratic as we recently saw historical developments offering greater inclusion and empowerment to Kashmir and the Federally Administered Tribal Areas (Fata).

Pakistan's economic progress notwithstanding still faces uphill challenges on its path of development, including sustained economic growth, while creating more jobs through the expansion of private sector. The energy sector does require deeper policy engagement to improve governance. Tax environment remains on the weakest front.

One would expect that in the backdrop of this economic situation, the political parties will compete with each other in offering better strategies for economic growth and development. It is especially important that all the three parties of national stature – the PML-N, Pakistan Tehreek-e-Insaf (PTI) and the Pakistan Peoples Party (PPP) – have demonstrated their capacity in three different provinces and have developed a track record.

The unfolding debate in the current political atmosphere is largely devoid of any sensible economic plans and strategies. PML-N is talking about respect for the vote which is a visible allusion to its frustration with the establishment.

The dominating narrative coming out of its leadership is largely an expression of political power struggle. Its economic promises have gone to the back burner.

PTI is single-mindedly focused on exposing alleged corruption of former prime minister Nawaz Sharif. It does talk about job creation and improved energy governance in its 100-day agenda, but has not made economic and livelihood issues a dominating part of its narrative.

PPP, which hardly professed itself on the economic front, and has basically survived through a politics of rights and doling out welfare through government jobs and other support measures, has not shown seriousness about economic issues, barring some sane voices the party should be proud of.

As a result of now very visible political engineering, the political narrative has moved away from performance to mutual annihilation. What one did in the last five years has suddenly become irrelevant and the endless debate on the civil-military relationship is back.

Economics has even withered away from slogans. Promises of millions of jobs by different parties are populism at best and mimicry at worst. Economic security cannot be achieved by spending government money on job creation.

ADB says 'no need to panic' over Pakistan's economy

It can be only possible if the private sector, and especially the job-creating small and medium enterprise (SME) sector, is fully engaged in the economic process. In this context, the China-Pakistan Economic Corridor (CPEC) is a great opportunity, but the share of Pakistan's private sector is negligible, just about 3%.

That is why CPEC has not been able to gain wider support from the business segment. Similarly, constructing five million houses in just five years is impossible.

We can live with a few corrupt leaders, some inept electable and a handful of feudal lords, however, we cannot live with dignity without a sound and reliable economic infrastructure.

A strong economy ultimately empowers the middle class, which becomes vocal and effective in defining a deeper political change. Without a sizeable and wealthy middle class, a meaningful political change is not possible.

Microfinance banks crucial for economic growth

Pakistan's greatest problem is not corruption, but sheer lack of competence when it comes to economic policy management. Malaysia is a good example, where high level of rent-seeking and corruption has existed side by side with spectacular economic development.

Its former prime minister has finally been arrested on account of corruption, but his economic policies were very sound.

World Bank sees Pakistan's economy slowing next year

Unlike economists, politicians have wide public appeal and that obliges them to become more responsible when it comes to public education. The most important policy priorities for the future government should be: restoration of investors' confidence, stability of currency, course correction and continuation of infrastructure projects, energy management and cutting government losses.

It is high time that all stakeholders, including businesses, professionals, farmers, trade unions, labour associations and economists should forge an alliance together to press upon the government of the future to keep economic development as its first priority.

The writer is the founder of PRIME Institute, an independent think tank based in Islamabad.



Published in The Express Tribune, July 9th, 2018.

Like Business on Facebook, follow @TribuneBiz on Twitter to stay informed and join in the conversation.