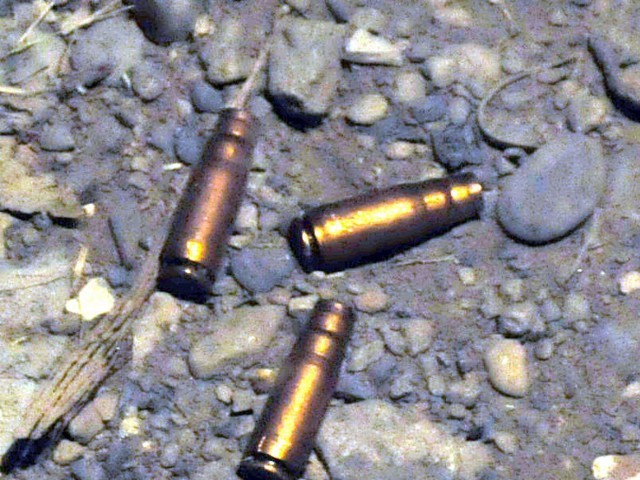 ---
BAHAWALPUR: A man allegedly shot dead his wife over illicit relations in Chak No 9/NP on Sunday.

Police told The Express Tribune that Munawar Hussain had married Wazeeran Mai a few years ago. However, the woman allegedly established an illicit relationship with a man Muhammad Rafiq.

Man stabbed to death near Rawal Lake

On the day of the incident, Munawar came home and saw Wazeeran Bibi in an objectionable position with Rafiq. In a fit of rage, he opened fire on the woman killing her on the spot. Rafiq, however, managed to escape from the scene. After the incident, the police reached the spot and recovered the body.

The body had been sent for postmortem. The police said that accused Munawar is at large and efforts are afoot to arrest him. A case has also been registered against the suspect.

Earlier, a man allegedly gunned down his sister and daughter over suspicion of having alleged illicit relations with a man in Jhang.

Two cops among five arrested in Karachi for murder of PML-N worker

Police said that the incident took place near Mochiwala area. Accused Taj had suspicion over the character of her married sister Kauser, 40, and her 20-year-old daughter Saeeda.

The accused suspected that both women had illicit relations with a man who lived in the same village. In a fit of rage, Taj opened fire on Kausar and Saeeda, killing them on the spot.