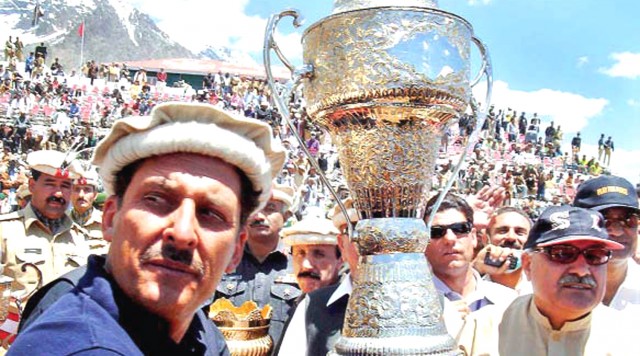 ---
As the clock ticks, the water pressure on the landslide blocking the Hunza river is increasing even as public pressure on authorities to resolve the crisis is mounting. It is feared that if the barrier through which the spillway was made collapses, Gilgit, which lies 120 kilometres downstream from the landslide, might flood.

Meanwhile, the number of internally displaced persons is constantly growing.

In Hunza and Attabad, authorities are closely and keenly watching the complex situation which seems to be beyond their understanding. Moreover, the cameras that were installed near the spillway reportedly stopped functioning on Sunday due to a technical fault.

Since the water leaving through the spillway has not gained volume as expected, between 500 to 1,000 cusecs, the level of the lake is still increasing, leading to fears of flooding.

Chairman National Disaster Management Authority, Lt-Gen Nadeem Ahmed, who is also the commander of relief and rescue operations in the area, told the media on Saturday – the day water started coming out of the spillway at 7:30 am – that the next 24 hours were crucial. However, 36 hours later, no conclusion regarding the situation could be drawn.

"Nothing can be said about whether the lake will burst or not … and if it does so, when," said assistant commissioner Hunza, Zamir Abbas. He added that he is only repeating what the experts are saying.

The "ifs" and "buts" are being used for two reasons, said an analyst in Gilgit. "First, the disaster is so tricky in technical terms that it is really difficult to make a confirmed statement about it. And secondly, the expected backlash, in case [the statement] is proven wrong at any stage, forces officials to rely on these words."

Chief Minister Gilgit-Baltistan Mehdi Shah appealed for special prayers, saying the government has done whatever it could to deal with any worst case scenario. Deputy Commissioner Hunza, Zafar Taj, added that he hoped that their plight would end soon.

Published in the Express Tribune, May 31st, 2010.