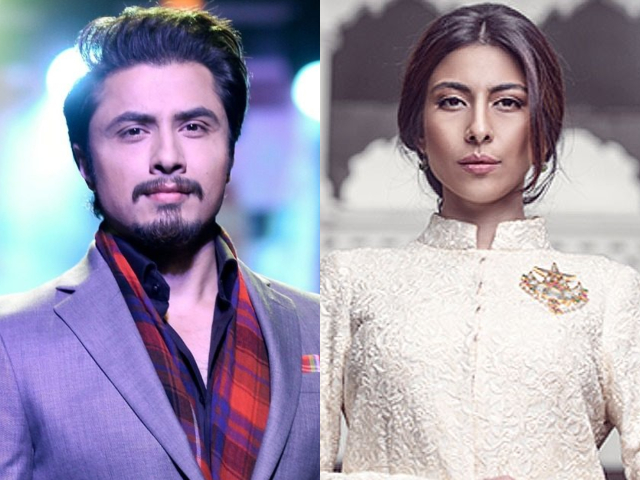 ---
LAHORE/ KARACHI: Earlier today, the sessions court in Lahore held its second hearing of the Meesha Shafi-Ali Zafar case. Ali had filed a defamation case against the starlet stating that the latter had accused him of sexual harassment for personal gain.

In pictures: A timeline of Ali Zafar and Meesha Shafi's interactions and allegations




At the first hearing, that took place on June 25, 2018, Meesha was asked to submit a response to the defamation allegations. However, she failed to appear in court or issue her statement.

According to court orders, Meesha must come up with a response to the defamation case by August 13, 2018. Sessions judge Shahzad Ahmed passed the ruling of today's proceedings.

Ali earlier stated that Shafi had falsely accused him of harassment. The petition issued by the Channo singer read, "Meesha's false accusations got her short fame but tarnished my reputation around the world. The court is requested to impose a fine of Rs1 billion on her as compensation for the damages."




In a notice received to The Express Tribune, it is said that Meesha is yet to receive any notice sent by Ali. The court has ordered the Kill Dill actor to resend the notice, and show evidence of the summon being received by the Aya Lariye singer.




Reports suggest that Meesha is currently out of Pakistan. But her legal counsel Ahmed Pansota told The Express Tribune, "Meesha is not obliged to appear in court right now. She can be represented through her legal counsel."

Ali Zafar files Rs1 billion damages suit against Meesha Shafi

Ahmed also explained that Meesha's legal team is still fighting on the sexual harassment claims that the singer had earlier filed. Meanwhile, Ali recently found himself in yet another controversy when evidence of him trying to sabotage Meesha's brother Faris Shafi's music career emerged. The Kill Dill actor had apparently asked music streaming giant Patari to remove Faris' latest track from its portal.

Have something to add to the story? Share in the comments below.