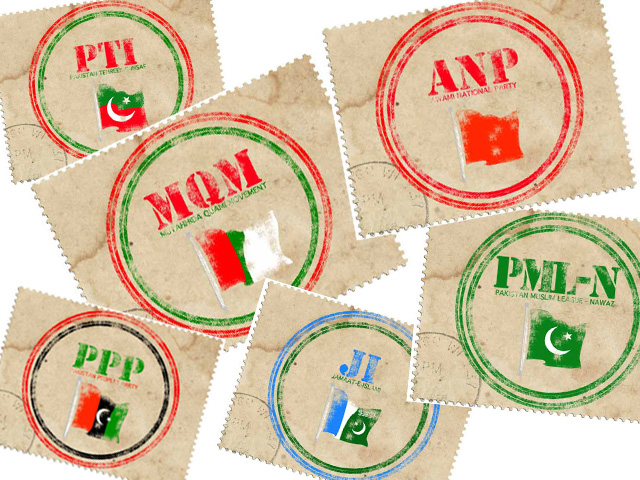 ---
ISLAMABAD: Strict election laws and increased reliance on social media, besides higher inflation, have negatively impacted the business of printers and publishers during the upcoming general elections 2018.

Prominent printers and publishers claim that they feel almost 30 per cent decline in the business of printing posters, billboards and hoardings that usually flourish in general elections.

Under the Code of Conduct of the Election Commission of Pakistan (ECP), the election expenses of a candidate shall include the expenses incurred by any person or political party specifically for the candidate.

Appellate tribunal disqualifies TLYR's Maulana Jalali from contesting polls

If any person or party incurs any election expenses on behalf of any candidate for stationery, postage, telegrams, advertisement, transport or for any other item whatsoever, such expenses shall be deemed to be the election expenses incurred by the candidate.

Under the code of conduct no person or political party shall affix or distribute poster having size of 18 inches x23 inches, handbills/ pamphlets/ leaflets of measurement of 9-inches x6 inches, banners of measurement of 3-feetx9-feet and portraits of 2-feet x 3-feet.

According to publishers and printers, there are several candidates who have not yet decided to print banners or posters or other content for them.

The Hamaliya Publishers International Chief Executive Ajmal Taimouri told The Express Tribune, "So far the political parties have not yet started full-fledged election campaign for their candidates." He said that there are many constituencies in Rawalpindi in which the list of candidates has not been finalized. "People like to be advertised on panaflex instead of posters these days," said Taimouri.

There are three major printing markets in Rawalpindi which are situated in Banni Chowk (Circular Road), Raja Bazar and Saddar. Apart from these three markets, there are several other small markets in different areas which work on an average scale.

"Printing has become a very expensive business nowadays as material has become too costly which needs extra money for advertisement on banners and posters," he commented and added that this is another reason behind below mark business activities in the business of printing these days.

AAA Printers' owner Aftab Ahmad told candidates generally don't approach themselves for the printing of posters or banners. He said that this kind of work is done by their supporters.  Another publisher Nadeem Siddiqui seemed optimistic with regard to revival of business in backdrop of upcoming election.

"There still remains almost a month before the general election and soon there will be a boom in printing business. I hope candidates and the supporters of the candidates would soon award contracts to printers and publishers to get their work done in bulk," he stated.

NAB's 'discriminatory actions' to create misgivings about transparency of polls: Shehbaz

The printers also told The Express Tribune that printing billboards, posters and other material is unique in a sense that all the products are printed only when all the money involved in it is paid in advance. Generally printers on payment of token money start printing books and other material and they get the whole amount when the finished product is handed over.

A printer also told that the printing businesses doge the client by printing less products as compared with the quantity for which order was placed.

"If someone orders printing of 1,000 billboards or posters then there are people in the business who would print 800 and would charge their bill for the 1000 billboards. Who is going to count it on the spot," he stated.
COMMENTS
Comments are moderated and generally will be posted if they are on-topic and not abusive.
For more information, please see our Comments FAQ