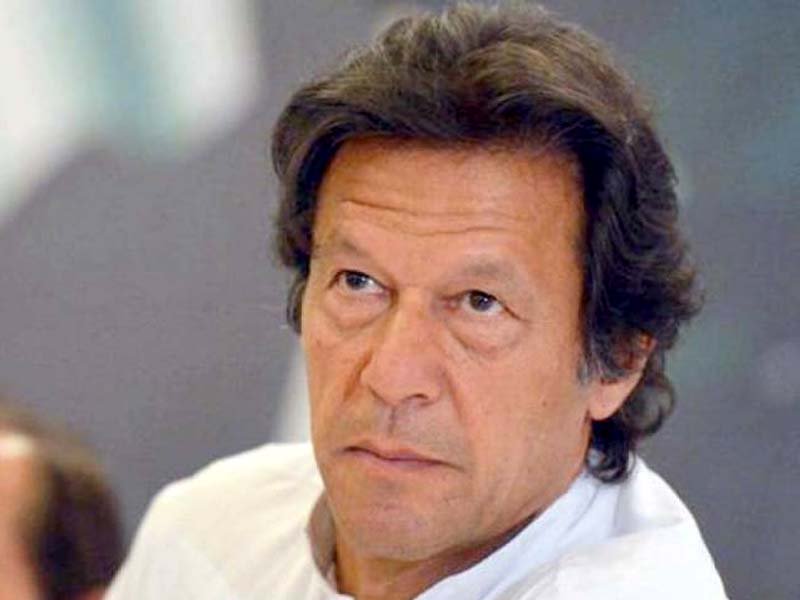 ---
LAHORE: Pakistan Tehreek-e-Insaf (PTI) Chairman Imran Khan has said that his party will fight 2018 general elections till the last ball.

Addressing party workers in NA-131 on Thursday, Khan advised his party workers not to underestimate their political rivals as he was expecting a close contest in this constituency.

A couple of days ago, PTI Lahore leader Waleed Iqbal strongly criticised party leadership for unfair distribution of tickets. Khan met Iqbal and discussed grievances of the party workers from Lahore. Later, he revealed that Iqbal, Aleem Khan and Hafiz Farahat will carry out his electoral campaign in NA-131. "Lahore will decide the fate of Punjab and the election outcome in Punjab will decide the fate of Pakistan. Those who practice politics of interest will be defeated and the country will witness a change on July 25."

PTI will do 'everything in its power' to defeat PML-N in general elections: Imran

The PTI chief urged his workers and supporters to play till the last ball if they get any chance of winning the upcoming general elections. "Don't consider any opponent weak as July 25 election will decide the fate of Pakistan."

Earlier, several party workers gathered outside Khan's residence to register their protest over alleged nepotism in the distribution of tickets. They chanted slogans against injustice within the party.  "It pains me to see old workers protesting and holding placards against party despite the fact that I have not given tickets to any of my relatives."

After meeting with Khan, Iqbal told media that it has been decided that he would contest by-election from NA-131. "The chairman has also asked me to lead his election campaign in NA-131," he added.

Published in The Express Tribune, June 29th, 2018.
COMMENTS
Comments are moderated and generally will be posted if they are on-topic and not abusive.
For more information, please see our Comments FAQ