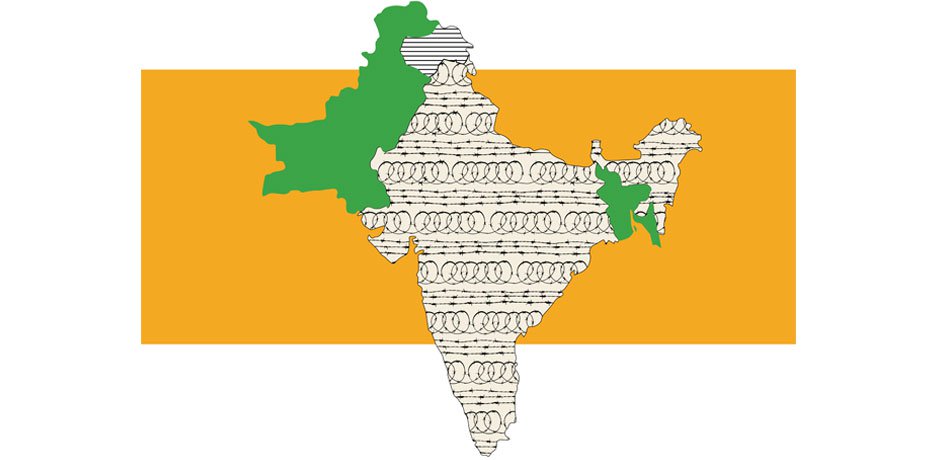 ---
1971 was a tragedy only for West Pakistan, the East celebrated it as a victory, thoughtless at that time that the real victor was only India.

Callousness of General Ayub's doctrine, 'defence of the East lies in the West' is obvious today, but today we also understand the impossibility of uniting two lands separated by 1,600 kilometres of enemy territory.

Bengalis are the third-largest ethnic group in the world after Han Chinese and Arabs. Almost 300 million Bengalis live in Bangladesh, West Bengal, Tripura and Assam, forming an ethnicity that surpasses their state boundaries at all sides. This was a mismatch with West Pakistan, having over eight major ethnicities, culturally dissected with each other though living side by side for centuries.

India hands over 1971 war relics to Bangladesh

In contrast to the people of West Pakistan, the people of Bengal also had a larger historical conscience, from Alivardi Khan to Mangal Panday and from Hindu zamindars of West Bengal to the high headedness of East Pakistan — Bengalis were aptly conscious on what subjugation feels like.

Geographically, Bangladesh isolates northeast India from mainland India making a broad barrier only traversed through the 17-mile Siliguri chicken-neck. All the north-eastern states, Assam, Tripura, Mizoram, Nagaland and Meghalaya, have been hotbeds of separatist movements rooted in dissent against the centre. Assam, a Muslim-majority state, historically part of Bengal until the 1912 Partition, lines the complete border of India with Arunachal Pradesh, the land disputed between India and China.

The Quaid had formed the central government in West Pakistan, making the West look at itself as the natural seat of power and at the East as simply a province, seven times smaller than itself. Meanwhile, with increasing political instability in the country and military dictatorship since 1958, like-minded Bengalis started flocking under Sheikh Mujeeb in East Pakistan.

Sheikh Mujeeb, a socialist, presented his six-point agenda in 1966, wherein he asked of the federation, separate taxing/banking and a separate paramilitary force for the East. These demands that formalised dissent of the East, were reasonable enough and the West should have foreseen at that time that it was neither fair nor feasible to control the East from such a distance, which was not only spatial but also cultural, linguistic, historic and political and meant dealing with two strategically disparate arenas.

Instead of showing compliance, East Pakistan decided to arrest the Sheikh accusing him of conspiring to dismember Pakistan. In desperation for freedom, the Sheikh had made a dire fault of tying up with the Indians in a bid to secede East Pakistan from the West, at Agartala, Tripura, in 1968. In 2010, doubts about the case were removed when surviving co-conspirator and Deputy Speaker Shawkat Ali confessed trying 'to free East Pakistan'.

Seeking autonomy or secession was not a moral crime on the part of Sheikh Mujeeb, as many like-minded Bengalis thought of West Pakistan as their exploiters — rather the Sheikh's crime was to collude with an enemy state against own state.

With dissent Imminent, India started swift manoeuvering in both the political and military fronts. Indira Gandhi set herself "on a campaign of personal diplomacy in Europe/Moscow to prepare the ground for India's armed intervention", briefing the world over the genocide and rape West Pakistan was committing upon the East. The Indian Army started inducting Bengali dissidents into cross-border camps for training/arming, perhaps since 1968, Agartala.

Five more die as toll from Pakistan-India border clashes rises to 16

In December 1971, a total of 45,000 combatant/noncombatant troops of the Pakistan Army were stationed in East Pakistan — 2,500 troops in each of the 13 brigades. The Mukti Bahini, fully active by early March 1971, with a force of 150,000 fighters meant 11,500 Mukti fighters against each 2,500 of the Pakistan Army.

Mukti fighters trained/equipped by the Indian Army, capable of engaging militarily, were topped by four Indian brigades and 7 divisions, meaning 7,000 Indians attacking each Pakistani brigade from across the border. Anyone with simple math can say if the Pakistan Army was in a position of attacking or was even totally defenceless for itself!

The infamous Operation Searchlight that went on from 26 March to 25 April — of which India's claims that 3 million Bengalis were killed, is bizarre. These high numbers require 100,000 kills and dragging over 300,000 Bengalis across the border every day! Such a sweep would require dragnet/herding tactics, as seen in African genocides, wherein we see broad spread of forces, relentless firepower, arson and rape — a warfare attempted by a strong military force against completely defenceless populations — not like in the case of West Pakistan's forces, themselves under attack.

The Fall of Dhaka was doubtlessly India's victory, because whatever the causes of dissent or magnitude of anger, a united Pakistan would have been much more assertive in the geopolitical front in the coming times than a Pakistan and Bangladesh distanced by hate and Indian connivance. The division of this newly-born state on ethnic and linguistic reasons and widely propagated stories of massacre of one Muslim brethren at the hands of another, killed the spirit of the Two-Nation Theory, especially for the Indian Muslims who had struggled not for the Bengalis or the Punjabis but for the Muslim creed.

Whereas a strong state in Bangladesh, having strategic and economic partnerships with Pakistan, would have served as a constant threat to India, whose 7 northeastern states could be seen as segregated behind Bangladesh — conversely now, a militarily and economically weak Bangladesh has come to be seen as capsuled within India from all sides, relying economically on India and subservient to its foreign policy.

As of independence, India has kept border disputes with Bangladesh ongoing and accuses Bangladesh of supporting insurgent groups from the northeastern states. India controls irrigation water to Bangladesh via the Farakka Barrage and leans on the country with Bangladesh's $4 billion trade deficit because of relatively huge tariffs from the Indian side. Such irritants define India's hegemonic stance over Bangladesh, for which reason many at home today despise Bangladesh's government as subservient to India's.

On the other side, Pakistan faces pressure at its three sides with Indian deployment in its east, in its north in Kashmir and in its west in Afghanistan. Imagine if Bangladesh and Pakistan had a shared foreign policy today, how would that have helped restricting India's imperial lust over the two countries. In time, Assam could have become a bargain card for the resolution of Kashmir; the Siliguri Corridor could have kept India from intervening in China's matters; and the Chittagong Port would have been under construction as part of CPEC today; and both Pakistan and Bangladesh would be more fearless and assertive in policies that favour their own states.

The conclusion is simple — India won on all fronts and aspects of the war and Pakistan and Bangladesh lost much more than the little they may have achieved. Stubbornness and shortsightedness, specially of the West and impatience of the East, cost us our geostrategic and ideological wars.

But now is not the time to lament old wounds that have healed as hideous scars in the decades that followed — rather today is to remove the hate, erase the lies, expunge the resents and embrace the brethren with open arms. Perhaps not today, but a later date may see the two separated flanks endorsing and defending each other in the global arena.

Published in The Express Tribune, June 29th, 2018.

Like Opinion & Editorial on Facebook, follow @ETOpEd on Twitter to receive all updates on all our daily pieces.
COMMENTS (5)
Comments are moderated and generally will be posted if they are on-topic and not abusive.
For more information, please see our Comments FAQ