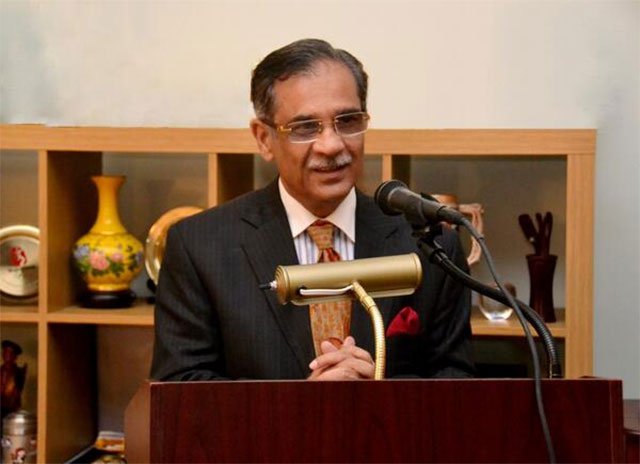 ---
ISLAMABAD: Chief Justice of Pakistan Mian Saqib Nisar on Wednesday asserted that construction of dams was inevitable.

According to Express News, A three-member bench headed by the top judge resumed hearing in a case pertaining to the construction of Kalabagh Dam where former chairman Water and Power Development Authority (WAPDA) Shamsul Mulk presented arguments in favour of the dam.

Explaining the benefits, he cited China generating around 30,000 megawatts of electricity from dams. "Even India has more than 4,000 dams," he said. "We lose billions due to the non-construction of dams."

WAPDA chief calls for giving Kalabagh dam's control to Sindh

During court proceedings, Justice Nisar expressed dismay over democratic government's failure to reach a consensus on the Kalabagh dam. He inquired about the consequences of not constructing dams. "All four provinces will benefit from construction of new dams. It is not about Kalabagh dam, it is about Pakistan," he remarked.

The top judge remarked that Quetta and areas of Khyber-Pakhtunkhwa were already facing water shortage. "I am thinking of halting judicial matter to plan a water seminar instead," said Justice Nisar.

Shortly after, CJP addressed a seminar on Water Crisis and Construction of Dams. "It is the duty of the Supreme Court to enforce fundamental rights. We will take the dams issue seriously," he said.