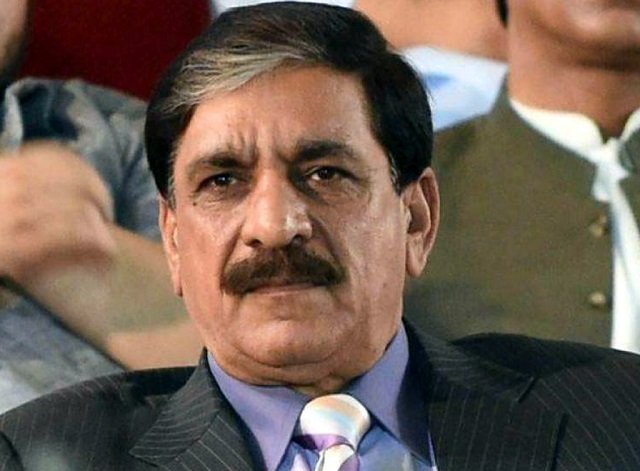 ---
National Security Adviser Lt Gen (retd) Nasser Khan Janjua on Wednesday resigned without citing any specific reason.

His decision, however, appeared to be sudden as he was supposed to chair the Pakistan, Afghanistan track II dialogue on Wednesday. The dialogue to be held at a local hotel was cancelled following his resignation.

A source, who worked with him, said the NSA resigned because he thought it was not 'morally correct' for him to stay in office since the PML-N government already completed its tenure.

Pakistan, Afghanistan agree to implement peace initiative

Janjua was appointed as NSA in October 2015 by the then prime minister Nawaz Sharif, replacing Sartaj Aziz.

He, however, was retained in the caretaker cabinet by Prime Minister Nasirul Mulk.

When asked, an official rubbished claims that he resigned because of differences with the caretaker government.

Some sources said he stepped down in order to make himself available for the slot of NSA if the PML-N forms the government after the July 25 polls.

Before being appointed as the NSA, Janjua was heading the Southern Command in Balochistan.

During the PML-N tenure, he was one of the key interlocutors of the government with India. He remained in touch with his Indian counterpart Ajit Doval.

They also met in Thailand in 2015 -- a meeting that led to the agreement between the two neighbours for the resumption of bilateral dialogue.

Gen Janjua was also very active on Pak-Afghan relations and had been in touch with senior officials in Kabul on bilateral issues as well as Afghan endgame.