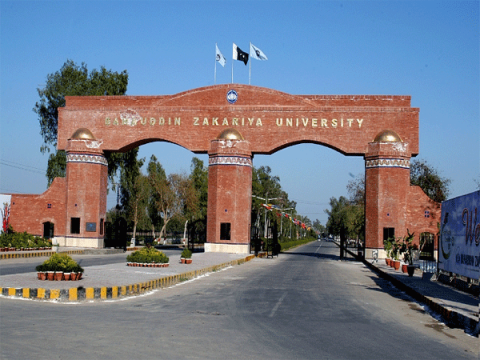 ---
MULTAN: Researchers from Bahauddin Zakariya University (BZU) Multan have collectively won a competitive research grant worth Rs80 million from the Higher Education Commission, Islamabad for proposals under National Research Programme for Universities (NRPU).

BZU Vice-Chancellor Dr Tahir Amin congratulated the winners of research grants and reiterated that he was determined to bring the varsity at par with international universities.

He added that he was endeavouring to achieve the highest standards of excellence in academics and research at BZU.

At least 117 research proposals were submitted to HEC by BZU researchers for consideration for the research grant. However, 50 of them were shortlisted after a rigorous review process by the Higher Education Commission (HEC). The shortlisted proposals were again presented by the respective principal investigators of the projects before the panel of experts nominated by HEC at Faisalabad and Islamabad.

BZU to use five drone cameras

As a result, 27 proposals were finally selected for the grant to 26 potential researchers of BZU.

Interestingly, 17 of these 27 successful projects were awarded to experts representing the Faculty of Agricultural Sciences and Technology (FAS&T), while the Faculty of Veterinary Sciences, the Faculty of Pharmacy, the Faculty of Basic Science and the Faculty of Law, Business Administration and Commerce succeeded in getting five, two, two and one project respectively.

On the occasion, Research Innovation and Commercialisation (ORIC) Head Dr Saeed Akhtar said that the research grant will certainly revitalise and shape up the research landscape of BZU.

"These funds will be spent on purchasing equipment, chemicals and supplies for labs at the university, leading to better research facilities for faculty and students at postgraduate and doctoral levels."

He added the research undertaken with the funds will bring about a significant, positive change in research at the university resulting in a better ranking at national and international level.

Published in The Express Tribune, June 26th, 2018.