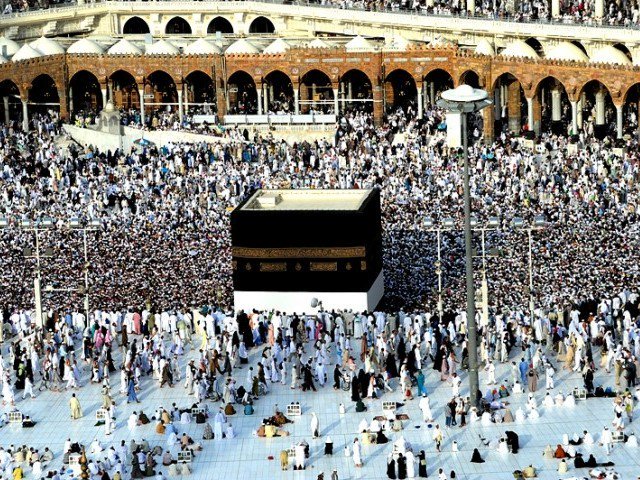 ---
ISLAMABAD: Saudi Arabia authorities have made biometric verification mandatory for all intending Hajj pilgrims in a bid to further streamline the identification process.

"The biometric process has begun in Pakistan today after Riyadh's instructions regarding identification," spokesperson for the Ministry of Religious Affairs Imran Siddiqi told The Express Tribune.

Siddiqui said that the government has given directives to visa service centres in the country to conduct biometric verification for all aspiring applicants. Etimad, which has 26 centres nationwide, has been issued directives in this regard.

PITB's Hajj management system registers 374,857 applications for 2018

According to the spokesperson, this year, all biometric verification is being done free of cost. Pilgrims below the age of six years and above 80 have been exempted from verification.

Siddiqi said the aim of the effort was to save time of intending pilgrims at Jeddah Airport. "Mostly it takes six to 10 hours for pilgrims to get verified as they stand in long queues throughout the day." Now, they will only have to get stamps on their passports.

The spokesperson said that the ministry is also trying to make it easier for intending pilgrims to have their verification done faster. The pilgrims have been divided into groups based on their localities and cities. "The ministry is sending texts and making calls to make the pilgrims aware of the process," he concluded.