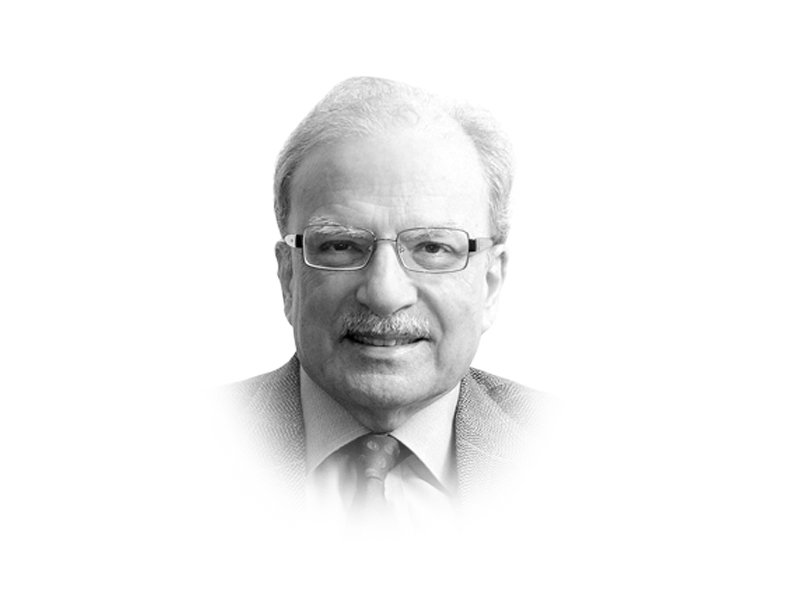 ---
In its 1993 report on what it called East Asia's "miracle economies," the World Bank identified two reasons for the remarkable economic success of these countries. The state played an important role by guiding private enterprise into the areas of manufacturing in which there was a growing global demand. The second reason was the opening of the world trade system. Sustained work by world governments had resulted in the gradual freeing of global commerce. Tariffs came down and non-tariff barriers came to be removed. South Asia that missed out on this process of change was getting set to take advantage of it as it too began to focus on trade as a driver of growth. But then global environment began to change.

Step by lengthening step, US President Donald Trump and his advisers began to push the world towards what is likely to be a destructive trade war. Their policies are not based on intelligent thought but on politics but even in politics they have made a number of wrong assumptions. What is generally called the "Trump base" has been made to believe that its economic sufferings are the result of trade policies pursued by a succession of United States administrations. Trump told his base that Washington had concluded agreements that had put the United States at a disadvantage. Manufacturing jobs were lost to countries such as China. The rise of these countries also affected the wages of those who were still able to find work. This line of argument has led to the use of tariffs to restrict imports into the United States.

The first line of attack was directed at those countries that exported steel and aluminium to the United States. Import duties of 25% on steel and 10% on aluminium were imposed. Not only that, President Trump, while attending the G7 meeting held in Quebec in early April, refused to endorse the pledge that the world's rich countries would continue to conduct commerce within a rule-based framework that had been put in place over the last 72 years. Washington would follow its own interests, not the collective interests of the global community.

The most significant step in the direction of the destruction of the old order and the move towards a trade war was taken on June 19 when President Trump asked his administration to prepare a list of Chinese imports worth as much as $450 billion on which import duties would be increased significantly. The response from Beijing was quick: it too would restrict through tariffs imports from the United States of like amount. "President Trump has given China every chance to change its aggressive behaviour," said Peter Navarro, Trump's top trade adviser known for his anti-China views. He insisted that China has more to lose from a trade fight than the United States. According to one account, in his wide-ranging remarks Navarro also took aim at China's plan to "develop cutting-edge industries like robotics, new-energy vehicles, advanced rail and shipping, and aerospace. He said the country could not be allowed to dominate technologies that would be an important source of jobs and growth for the United States in decades to come. China has engaged in unfair practices, including cyber theft and information harvesting to obtain technological secrets from the United States that would allow China to pull ahead in these industries."

Navarro also declared that the American president would not allow Beijing to simply buy its way out of an economic dispute by promising to import more US goods. These threats came after several rounds of trade talks with senior Chinese officials produced little agreement and no additional negotiations were scheduled. Some in the US government such as Steven Mnuchin, the Treasury Secretary, and Wilbur Ross, the Commerce Secretary, had advocated a deal that could avoid the devastating effects of a trade war. But the president was more attracted to the views held by the hardliners in his administration what he believed reflected his "base" expected from him.

Trump adopted an unexpectedly aggressive talk in speaking about China. He once again treated trade deficits as a sign of economic weakness. That, of course, is not the case as any economist who knows trade theory would have told the American president. "China has been taking out $500 billion a year out of our country and rebuilding China," said the American leader in a speech before the National Federation of Independent Businesses. "They've taken so much. It's time folks, it's time. So we're going to get smart, and we're going to do it right."

But getting smart should not mean hurting both the domestic and international economies. The approach adopted did not appear to be politically wise either. Matt Priest, the president of the Footwear Distributors and Retailers in the United States, said it was difficult to see how tariffs on Chinese goods wouldn't negatively affect the American consumers. China's retaliation will focus on the imports from the areas in the United States that are strong political supporters of the American president.

The American government did not seem prepared to handle the chaos the president's decisions had created. The Commerce Department has only 30 evaluators to review 21,000 petitions from the companies that want to continue importing metals on duty-free basis. "The department's predicament highlights the disconnect between the president's expectation of an easy victory in any trade war and what is happening in the real economy, where production at hundreds of factories could be disrupted by Washington's administrative sluggishness," wrote David Lynch in his assessment for The Washington Post of the moves by President Trump. The financial markets were also badly affected. On June 19, a day after Trump spoke aggressively about China, the Dow Jones industrial average was down nearly 300 points wiping out the entire gain the much-watched index had made after the president took office.

Published in The Express Tribune, June 25th, 2018.

Like Opinion & Editorial on Facebook, follow @ETOpEd on Twitter to receive all updates on all our daily pieces.
COMMENTS
Comments are moderated and generally will be posted if they are on-topic and not abusive.
For more information, please see our Comments FAQ