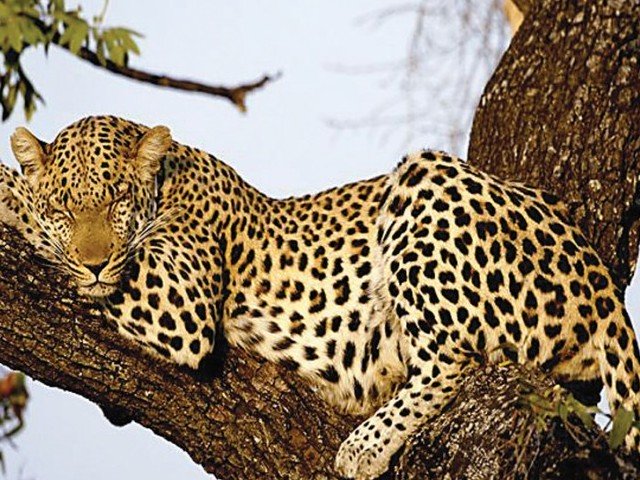 ---
COLOMBO: Police in Sri Lanka on Sunday arrested two men accused of beating a leopard to death in a sickening' attack that was captured on film and sparked revulsion.

The pair were accused of killing the big cat on Thursday after it attacked nearly a dozen people in a village 330 kilometres north of Colombo.

Two leopard cubs die at Peshawar zoo

Gruesome images of the leopard, a protected species in Sri Lanka, being savagely beaten were shared on social media, generating widespread disgust.

"It is sickening to see these images," wildlife deputy minister Palitha Thewarapperuma told parliament as he promised swift action to arrest the perpetrators.

Leopard strays into residential area, injuring four in India

Police said the two men were remanded in custody by a court as investigations continued to track down the others responsible.
"We have the two main suspects in custody, but we are looking for 10 others who have aided the killing," a police spokesperson said.

Sri Lanka's leopards are on the International Union of Conservation of Nature (IUCN) Red List of endangered animals.

Toddler snatched, eaten by leopard in Uganda safari park

Harming leopards in Sri Lanka is punishable by jail terms up to five years. The wild population of leopards on the island is estimated at fewer than 1,000.

Six people were jailed in March 2016 after posting photos online showing them skinning a sea eagle alive.
COMMENTS
Comments are moderated and generally will be posted if they are on-topic and not abusive.
For more information, please see our Comments FAQ