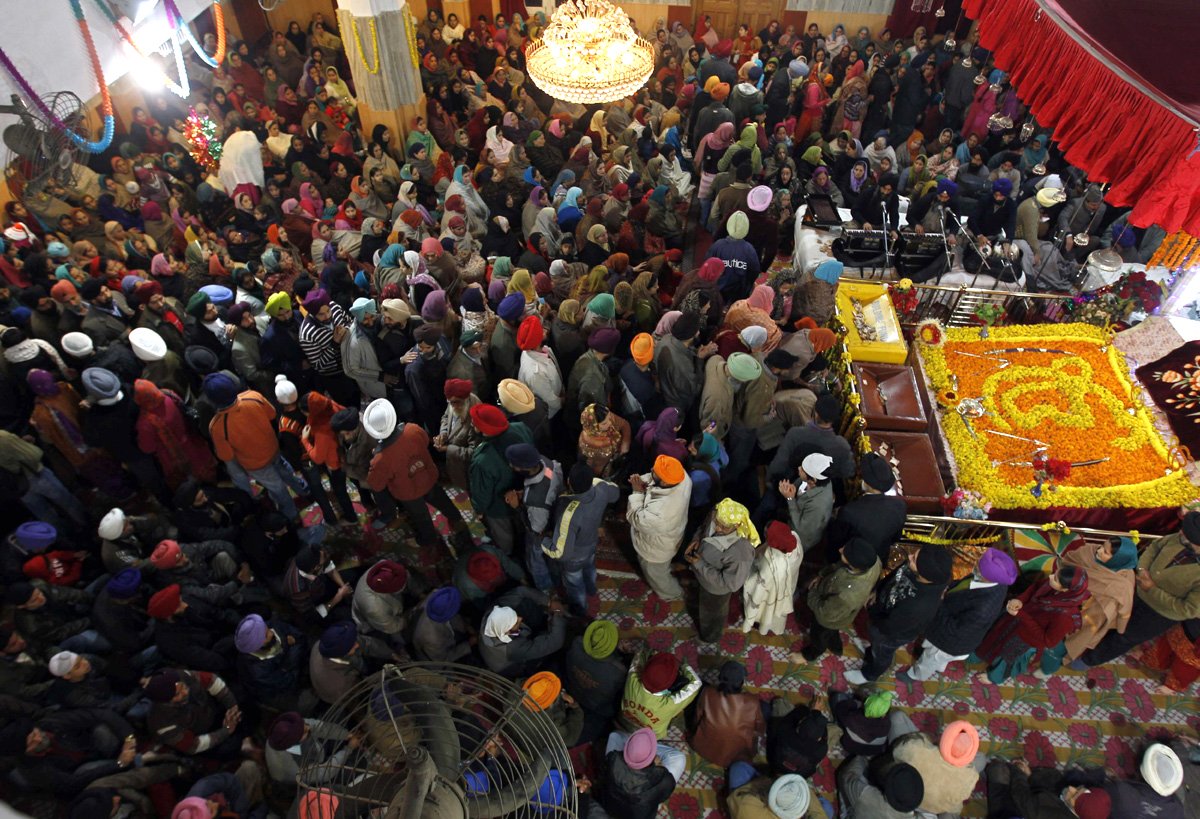 ---
LAHORE: Pakistan issued 300 visas to Sikh pilgrims to facilitate their travel to the country on the occasion of Maharaja Ranjeet Singh's death anniversary.

Under the framework of Pakistan-India Protocol on Visits to Religious Shrines of 1974, a large number of Sikh pilgrims from India visit Pakistan to observe various religious festivals every year. The urs will take place at Gurdwara Dera Sahib in Lahore from June 21 to June 30.

10,000 Sikh pilgrims from India to be given visas

The visas issued in New Delhi are in addition to the visas issued to Sikh pilgrims participating in the event from other countries. A special train arranged by Pakistan Railways carried the pilgrims from Attari to Pakistan on June 21. Meanwhile, another Sikh group from India returned from Pakistan after observing the death anniversary of Guru Arjun Dev Ji from June 8 to June 17.

In April, the Pakistan High Commission issued visas to over 2,000 Sikh devotees from India for the Baisakhi Festival.

"The issuance of pilgrimage visas is in line with the government's efforts for promoting visits to religious shrines and people to people interactions. The government remains committed to preserving sacred places and for facilitation of all visiting pilgrims."

Apart from India, Sikh devotees from Canada, UK, Malaysia and other countries will also arrive. The Evacuee Trust Property Board Secretary Tariq Wazir Khan and the leader of Sikh Parbandhak Committee will welcome the arriving devotees.

Cause I'm leaving: 'Missing' Sikh yatree headed home

On June 29, the Sikh devotees will partake in the main religious ceremony at Gurdwara Dera Sahib at Lahore's Maharaja Ranjeet Singh's tomb, before heading back on June 30.  According to Evacuee Trust Property Board authorities, the Sikh devotees will be provided extra security for the duration of their stay.