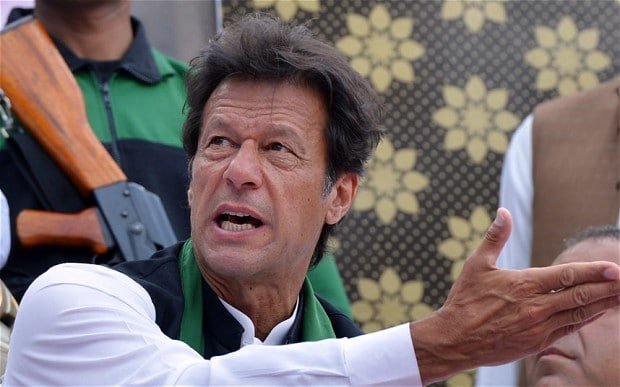 ---
ISLAMABAD : Former law minister Babar Awan on Thursday argued before the appellate tribunal that the rejection by a returning officer of Pakistan Tehreek-e-Insaf (PTI) Chairperson Imran Khan's NA-53 nomination papers was illegal and unjust.

Awan who is representing PTI chairperson, gave these statements before Justice Mohsin Akhtar Kiyani of the appellate tribunal while presenting Imran's case. The returning officer of the district had on Tuesday rejected Imran's nomination papers along with those filed by former premier Shahid Khaqan Abbasi and Ayesha Gulalai.

Imran's counsel had challenged the rejection on Wednesday. Justice Kiyani has sought records from the RO before issuing him a notice. He further questioned the cancellation of Imran's nomination to which Awan said that the rejection was on "flimsy grounds."

"Imran is chairman of Pakistan's largest political party and strives for the basic rights of all. The RO scrutinised his nomination papers on June 19 and rejected them. Imran did not hide any facts nor lie," Awan argued.

Imran challenges rejection of nomination papers

Justice Kiyani adjourned the hearing until June 22. The RO on Tuesday rejected the nomination papers of three major candidates.

While Imran cleared the major obstacle of objections to his candidature filed by former chief justice Iftikhar Chaudhry's party candidate and by Gulalai, his papers were rejected for filing an incomplete affidavit with his papers.

Imran Khan's remarks on feminism draw social media ire

Khan, Abbasi and Gulalai failed to list important contributions they made in their constituencies during their previous tenures as parliamentarians. Khan left the entry under Clause N of the affidavit blank and thus failed to comply with the requirement of filing completed papers.

Imran did not make any calls for Zulfi Bukhari, says interior minister

"The affidavit is not duly filled in the way it was required as per the spirit of the direction. So leaving me with no option but to presume the affidavit being incomplete in its filing," returning officer Mohammad Adnan observed in his written order.

Former Khyber-Pakhtunkhwa governor Mehtab Ahmed Khan also failed to meet the same requirement in the affidavit and met the same fate as Imran. The judge observed that the candidates had deprived the voters in the constituency of the opportunity to inspect these details and object to them if needed by leaving out this crucial information.
COMMENTS
Comments are moderated and generally will be posted if they are on-topic and not abusive.
For more information, please see our Comments FAQ