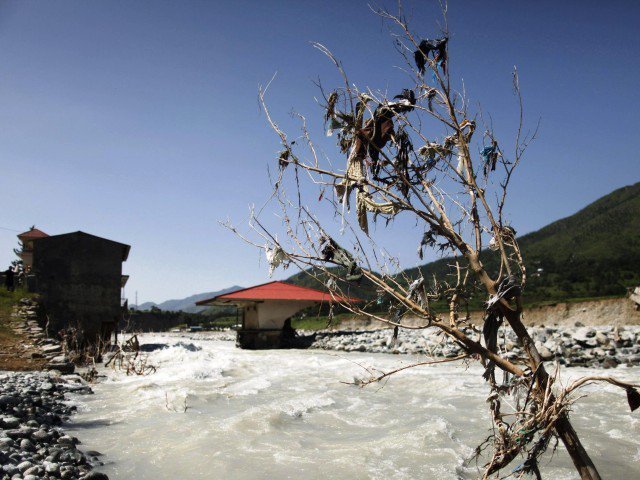 ---
ISLAMABAD: The impact of fast-changing climate occupies a similar priority slot as subjects like education, health and law.

This was stated by the Caretaker Minister for Climate Change (MOCC) Sheikh Muhammad Yousaf as he called a meeting of the ministry's officials on Wednesday.

Meeting at the education ministry, he was given a briefing on the scope of the ministry's work.

Attention needed: Mango growers feel the heat as Pakistan tackles climate change

Yousaf said that the subject was quite important.

"We need to take measures to combat climate change issues in a very short time," Yousaf stressed.

Earlier, MoCC Secretary Khizer Hayat briefed the caretaker minister about the working and key functions of the ministry, its wings and attached departments.

Hayat said that the ministry is responsible for devising national policies, plans, strategies and programmes with regard to environmental protection, preservation, pollution, ecology, forestry, wildlife, biodiversity, climate change and desertification.

"It also coordinates, monitor and implements environmental agreements with other countries, international agencies and forums," the secretary said.

Hayat further highlighted that the ministry that introduced the Pakistan Climate Change Authority Act, the Green Pakistan Programme, the Glacier Lake Outburst Flood (GLOF II) project, organised a conference on sanitation, and started daily monitoring of air quality of Islamabad.

He pointed out that there was a lack of national political ownership for tackling the issue of climate change apart from problems of implementing national policies, plans in provinces after the Eighteenth Amendment.

Climate change ministry gets Rs803m under PSDP

The federal secretary further suggested that going forward, a climate change council should be established apart from making the climate change authority functional, making efforts to getting projects funded by the Green Climate Fund and conduct research on climate change impacts on agriculture, forestry, food security and water.

He also suggested renaming of ministry to fully explain its domain and working.

The caretaker minister sought a detailed briefing on the workings of each wing and department separately.

Published in The Express Tribune, June 21st, 2018.
COMMENTS
Comments are moderated and generally will be posted if they are on-topic and not abusive.
For more information, please see our Comments FAQ