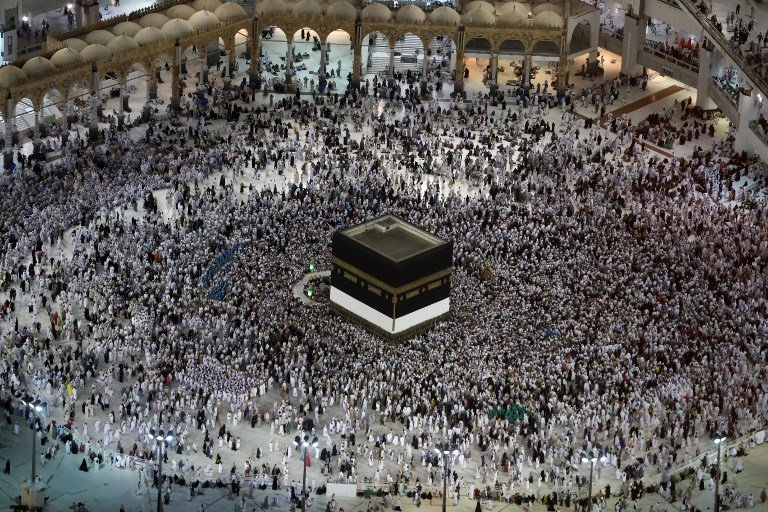 ---
Days after a Frenchman committed suicide by jumping off the rooftop of Makkah's Grand Mosque, a Bangladeshi man has repeated the same episode as he threw himself to death from the first floor of the holy mosque.

A Sudanese man received serious fractures and injuries after the Bangladesh national fell on him in the Kaaba circumambulation area where worshippers were praying on Wednesday, The Gulf News reported.

The injured was taken to the nearby Ajyad Hospital then to Noor Hospital for treatment, according to the local media on Friday.

The CCTV footage later confirmed the deceased's intention of committing suicide as he could be seen jumping over the fence on the first floor in the video.

Watch: Frenchman commits suicide at Khana-e-Kaaba

Last week, a French national died on Friday after reportedly throwing himself to the ground from the roof of the holy mosque.

Masjid-ul-Haram or the Grand Mosque was the busiest area in the Muslim world on Wednesday evening, when the incident took place, with more than two million worshippers performing the last Taraweeh prayers of Ramazan this year.

Muslims in the Middle East including the kingdom are celebrating Eid-ul-Fitr today after the holy month of Ramazan ended on Thursday.

This article originally appeared on The Gulf News.
COMMENTS (1)
Comments are moderated and generally will be posted if they are on-topic and not abusive.
For more information, please see our Comments FAQ