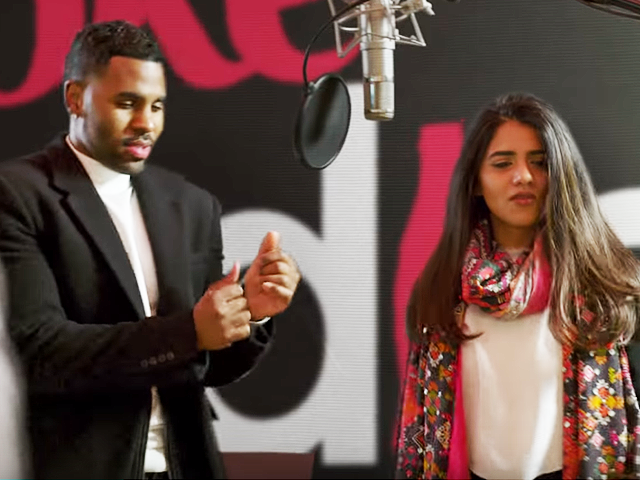 ---
The FIFA World Cup 2018 has arrived and with it the colors of football in Pakistan. The Coca-Cola World Cup Anthem called Colours has been released and is beyond surreal.

In a flamboyant depiction of the celebration, Billboard Top 100 Artist with Platinum releases Jason Derulo, teams up with our very own Coke Studio Sensation Quratulain Balouch for an electrifying duet to lift you up for the World Cup.




In a first of its kind collaboration, the world-renowned artist Jason Derulo is seen dancing to the tunes of Colours while the kids are seen dribbling on the streets of Karachi. QB lifts our moods up with beautiful Urdu lyrics symbolising unity and inclusivity. The flag of Pakistan waives high as we celebrate football in Pakistan.




The video visual shot in Miami, Haiti and Karachi features beautiful people. It highlights strong international presence and embodies flags from all over the globe. The song itself represents equality and marks the presence of Pakistani colours at the World Cup.




The song is full of energy and vibrant shades. Although the Pakistani football team has not made it to the world cup yet, the football fan base has existed in Pakistan since forever. This song makes you feel that football has 'arrived' in Pakistan.

[embed]]

The song will surely be on repeat on our playlists for the World Cup this season. To know more about the World Cup happening in Russia right now, stay tuned to Coca-Cola's Facebook page.

Have something to add to the story? Share it in the comments below.