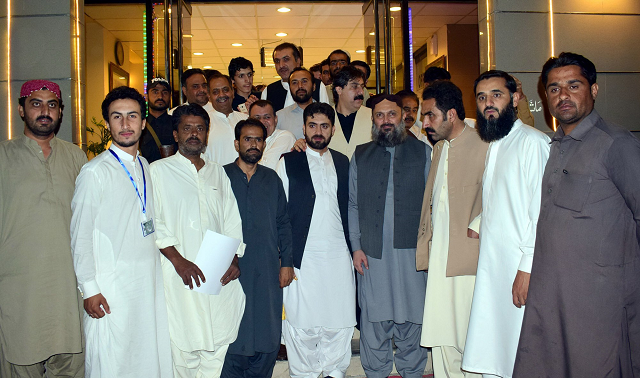 ---
QUETTA: Roles for youth in the decision-making processes is pivotal to bringing change in the province. They have to choose the right direction and work hard to bring development and peace in Balochistan. We are here to support them in this regard.

This was stated by Balochistan Awami Party (BAP) President Jam Kamal while addressing a membership campaign on Sunday.
Sardarzada Shak Syapad along with his followers joined the party.

Siraj Raisani's BMM merges with BAP

The BAP president said, "Political independence is necessary for development and prosperity. After the establishment of BAP, decisions about Balochistan's welfare will be taken in the province. Development is our preference. The participation of youth, including women and minorities, in politics can boost the development process."

He said, "In Balochistan, there is no room for hatred and discrimination on the basis of racism. For a healthy, prosperous, educated and a peaceful Balochistan, we have to keep our differences aside."

He said that the China Pakistan Economic Corridor (CPEC) was a window of opportunity and "we have to prepare ourselves to avail the benefits from it".

BAP's popularity annoying opponents: leaders

"Our youth, instead of depending on government jobs, must enhance their capabilities and bring them into practice to face the challenges of the modern world," he added.

"BAP keeps a comprehensive vision of permanent change, which is why the number of participants in BAP is increasing by the day," said Kamal.