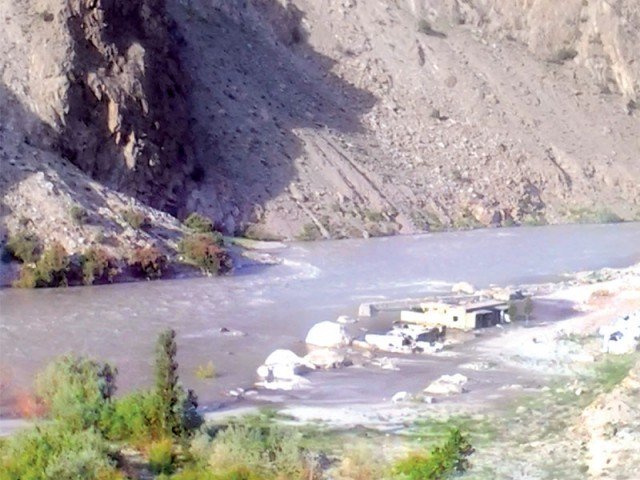 ---
ISLAMABAD: Indus River System Authority (Irsa) on Friday said that the situation of water has started to improve in Tarbela and Mangla Dams after an increase in temperatures in northern areas, especially Skardu.

The situation has improved in the reservoirs before the pre-monsoon showers in the country due to melting of glaciers. River Kabul was in high flood at 91,000 cusecs on Friday at Nowshera.

Irsa spokesperson Khalid Rana told The Express Tribune that both the water reservoirs had reached dead level and the situation was very disturbing. He said that there were no 'good' showers in the catchment areas during April and May, which worsened the water situation.

Water levels surge in Mangla, Tarbela dams

"However, temperature in Skardu is fluctuating between 30 and 32 degree centigrade over the last few days, which is helping in glacier melting and water to flow in dams," he said.

"Hopefully this trend will continue in the next three to four days," Rana said adding that IRSA is hoping for 'good' showers in upcoming pre-monsoon and monsoon season, which would help improve water situation in the reservoirs.

The current water level in Tarbela Dam was recorded1424.94 feet against the dead level of 1386 feet while 1097.60 feet was recorded against the dead level of 1050 feet in the Mangla Dam, according to the Met office.

"If this situation will continue in coming days then it will provide a favorable situation for rice sowing," said Rana.

Showers expected to raise water level in reservoirs

On the other hand, climate change experts believe that the sudden rise in the temperature in northern areas causing glaciers to melt could pose a possible risk of glacial lake outburst floods.

Rana shared that the river inflows had further increased from 342,400 cusecs to 356,300 cusecs while outflows have increased from 246,600 cusecs to 277,700 cusecs.

With the water levels improving in Mangla and Tarbela Dams, the IRSA spokesperson said that Punjab's share of water is 93,200 cusecs, Sindh 90,000 cusecs, Balochistan 14,000 cusecs and K-P 3,100 cusecs. Moreover, Irsa on Friday had also increased provincial shares considering the improvement in water inflows.

Mangla, Tarbela dams hit dead level after 15 years

IRSA on Friday increased Punjab's water share from 100,200 cusecs to 107,000 cusecs and Sindh's share from 90,000 cusecs to 110,000 cusecs. Meanwhile, Balochistan and K-P are already getting full share of 14,000 cusecs and 3,100 cusecs respectively. IRSA has also allowed 2,000 cusecs of water from greater Thal Cannal from CJ Link canal.