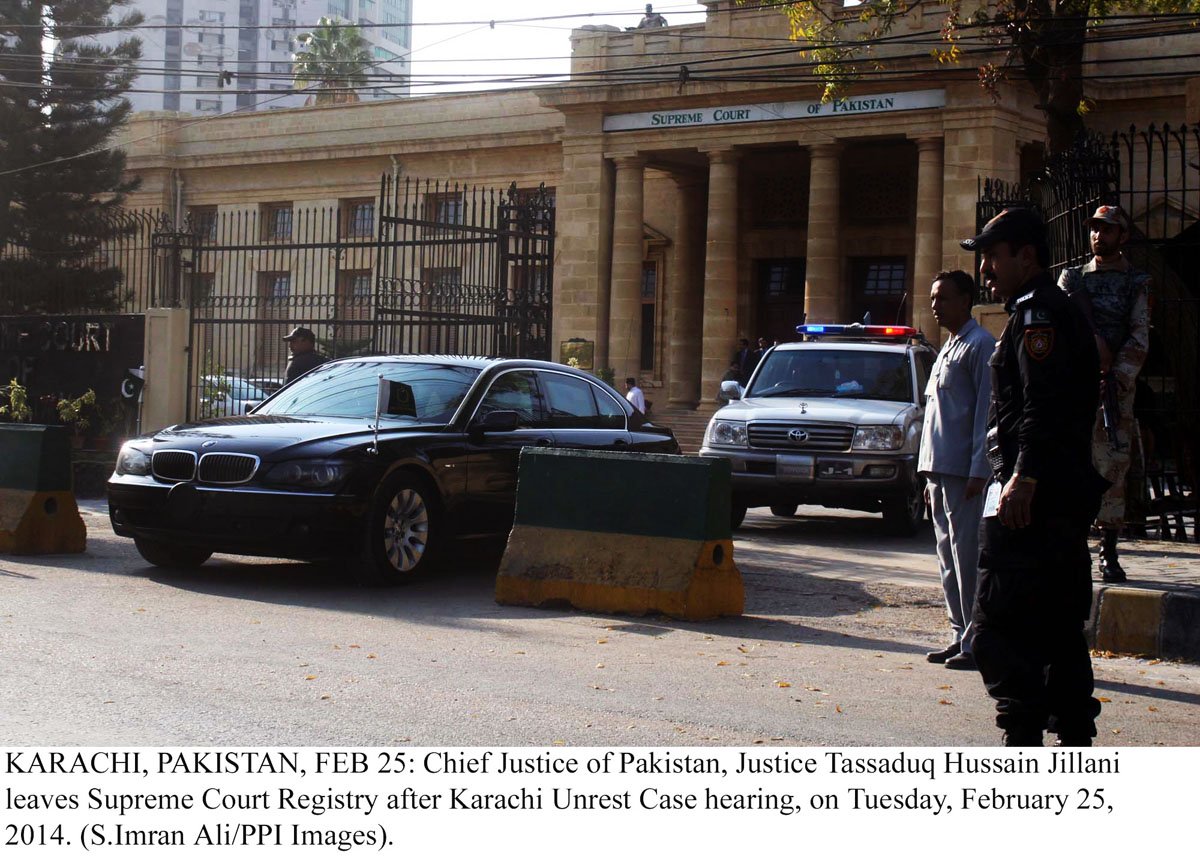 ---
KARACHI: The Supreme Court (SC) adjourned on Tuesday the case pertaining to the custody of schools and colleges under the management of Islamia Trust for an indefinite period.

A three-member bench, comprising Justice Gulzar Ahmed, Justice Maqbool Baqar and Justice Munib Akhtar, heard the matter at the SC's Karachi Registry. The apex court expressed displeasure over lack of security at educational institutions. The bench remarked that government was interested in demolishing buildings of educational institutions and converting them into commercial centres.

When will the Sindh government be serious about the security of educational institutions, asked Justice Ahmed. He remarked that it seemed a high-rise building will soon be constructed at the location of the Aisha Bawani School.

The apex court asked the advocate-general (AG) why the government was not turning the Metropole Hotel, which had been razed long ago, into a park.

SC dismisses under-trial prisoner's plea against shifting to Sukkur prison

The apex court enquired why the provincial government was not acquiring the educational institutions such as those being run under the Islamia Trust. The Sindh government should get serious or else the whole city will be turned into shopping malls, the bench remarked.

Addressing the AG, the SC asked whether anyone was concerned for the city. The AG informed the court that the case of Metropole Hotel was being heard in another court. The SC asked what the caretaker government could do after the five-year tenure of the government was over.

Three colleges and five schools were being run under the Islamia Trust, in which over 10,000 students were enrolled, the AG said. He informed the SC that a judgment had been reserved on the Sindh government's case regarding schools and colleges of Islamia Trust. The government was willing to pay Rs11 million to the Islamia Trust under the head of rent, the court was informed.

The AG claimed that the land where Islamia Trust's colleges and schools were located was the property of the provincial government. However, a lawyer representing the trust contended that the government's stance was contrary to facts and the land was the trust's property.

SC summons education secretary

The AG argued that the hearing should be adjourned till the issuance of the sessions court's verdict in the case, to which the SC adjourned the hearing for indefinite period.