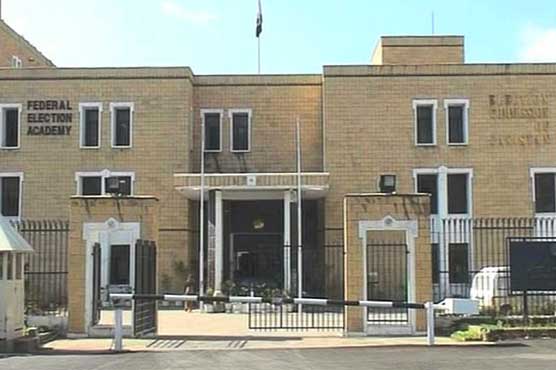 ---
PESHAWAR: Candidates continued for a second day to file nomination papers, including on reserved seats of women and minorities, for both national and provincial assembly seats in Peshawar. As many as 275 nomination papers have so far been collected by the poll body.

Election Commission of Pakistan (ECP) Khyber-Pakhtunkhwa (K-P) chapter Spokesperson Sohail Ahmad told The Express Tribune that most of the nomination forms they had collected thus far were for the reserved seats for women.

Dost Mohammad Khan appointed K-P caretaker CM

Ahmad added that around 50 to 60 forms will be collected by the minorities for their seats while the rest were collected for the reserved seats for women in the provincial and national assembly seats.

As per the ECP, there are only nine reserved seats for women in the national assembly from K-P. On the other hand, there are 22 seats reserved for women in the K-P assembly while three seats are reserved for the minorities.

Among those who submitted on Tuesday their nomination papers for reserved seats for women was Zareen Riaz of the Pakistan Tehreek-e-Insaf (PTI). She submitted papers for both, reserved seats in the provincial and national assemblies, at the ECP office Peshawar.

Similarly, Shakil Chandar submitted his nomination papers for a reserved seat for minorities on behalf of the Pakistan Muslim League-Nawaz (PML-N).

ECP to decide on KP's caretaker CM

"The political parties have to submit their priority lists for the minorities and women reserved seats by June 6," Ahmad said, adding that some of the candidates have started submitting their nomination papers which they have collected for filling.

According to the election schedule announced by the ECP, the poll body started accepting nomination papers from June 4 and is expected to continue the exercise until June 8.

The designated returning officers will complete the scrutiny of nomination papers by June 14. Following which, candidates can appeal decisions of the returning officers before appellate tribunals by June 19.

Candidates will have until June 28 to withdraw from the polls.

Candidates for the reserved seats for women and minorities are determined based on the number of general seats parties win in the respective assemblies. However, they still have to file their nomination papers at the same time with the rest of the candidates. Moreover, parties have to provide their list of priority for these candidates should the party get multiple reserved seats.

Published in The Express Tribune, June 6th, 2018.
COMMENTS
Comments are moderated and generally will be posted if they are on-topic and not abusive.
For more information, please see our Comments FAQ