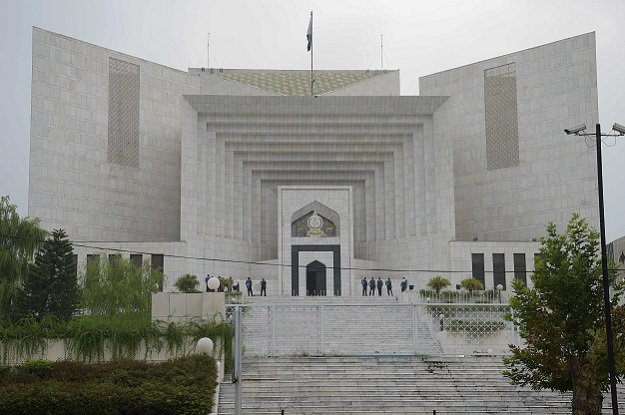 ---
ISLAMABAD : The Supreme Court on Monday scheduled the hearing of the Kalabagh dam case for June 9. The hearing of the case will be conducted in the apex court's Karachi registry.

The announcement was made as the court heard a case related to environmental pollution. Water experts, including former Wapda chairmen Shamsul Mulk and Zafar Mahmood, have also been summoned to assist in finding a solution to address the water shortage issue.

Chief Justice of Pakistan (CJP) Mian Saqib Nisar observed that ending the shortage of water is a priority for the court.  "We will find a legal solution to secure our children's future," said the chief justice and ordered scheduling of hearings for other cases related to water scarcity and construction of dams.

No one should have doubts about elections: CJP

Hearings of all water-related cases would be conducted at the SC's Karachi registry on Saturday, Justice Nisar said, adding that "water scarcity is the biggest source of grief".

He observed that not a single political party in Pakistan prioritized the water issue, adding that none had included the issue in their election manifestos.

"River Neelum is bound to dry out due to Kishanganga Dam. I have repeated on a number of occasions that the water problem is extremely crucial, and non-provision of water to upcoming generations is akin to severe deprivation," he said.

You provided security to 'anti-judiciary brigade', CJP tells IG Punjab

During Monday's hearing, the plaintiff maintained that every political party promised the construction of dams before the elections but did not follow through on their promise.

When the petitioner said that a referendum chit on Kalabagh dam with the votes should be made a part of the election process, the CJP remarked, "Don't confuse the elections with the water crisis."

He added, "Pakistan's existence depends on water… I'll do whatever is in my power to resolve the issue."

The proposed hydroelectric dam would be constructed on the Indus River at Kalabagh in Mianwali district. Intensely debated and deemed a necessity by many, the dam, if built, would also have a 3,600-megawatt electricity generation capacity.