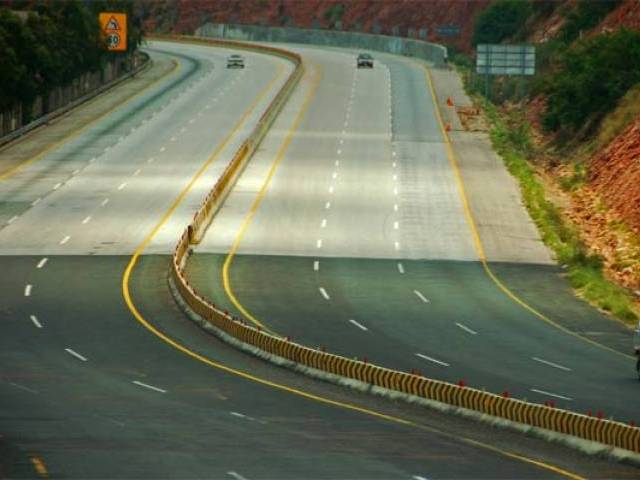 ---
PESHAWAR: The top highways body was directed by a court on Tuesday to explain why the M-1 Motorway lacks adequate safety walls.

Hakla-Di Khan Motorway: Project to be completed by year-end 

The direction was issued by a two-judge bench of the Peshawar High Court (PHC), comprising Justice Qaiser Rashid Khan and Justice and Justice Nasir Mehfooz, while hearing a petition filed by five members of a family who were injured in a road accident on the motorway including Ambreen Manzoor, her son Muhammad Roshan Mir and daughters Rimsha, Alishba and Alisha.

Ambreen and her family were travelling on the M-1 motorway on August 30, 2017, when their car plunged into a ravine near the Rashakai Interchange, where there were no safety walls or blocks on the side of the road.

Still under construction: the road to nowhere

As a result, Ambreen's husband, Muhammad Manzoor, died on the spot while her 10-year-old son Bilal was critically injured.

Bilal later succumbed to his injuries while receiving treatment at the hospital.

"This is an issue of public safety, no excuse or mistakes can be tolerated," remarked Justice Rashid after hearing the tragedy which befell the family.

"There have been accidents due to the absence of protection. It is costing lives but there is no one to find a solution for it."

The court then directed the National Highway Authority (NHA) director general to appear before the court and explain why they have not put up safety walls along the motorway.

The counsel for the highway authority told the bench that comments will be filed. However, this did not satisfy the court which insisted that this was an issue of public safety and that the NHA DG must appear in person before the court and explain his position at the next hearing of the case.

Published in The Express Tribune, May 30th, 2018.