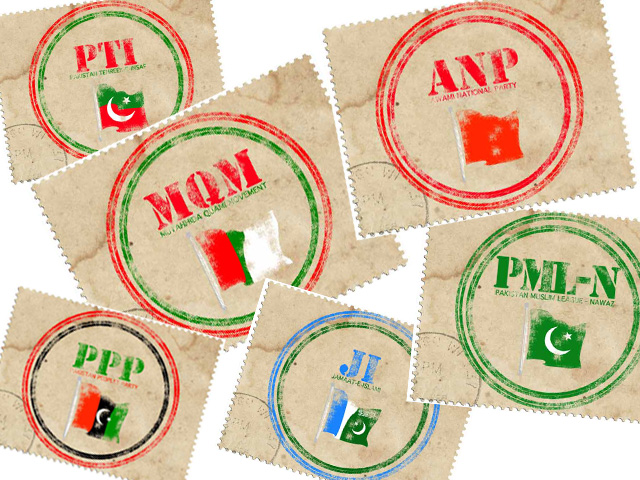 ---
ISLAMABAD: Pakistan Peoples Party (PPP) has been allotted the symbol of 'sword', under which the party contested the 1970 elections, confirmed the Election Commission of Pakistan (ECP) on Tuesday.

The symbol was used by the party before it was removed from the list of election symbols by the ECP following polls in 1970. The Pakistan Peoples Party Parliamentarian (PPPP), which is the PPP's electoral front, retains the 'arrow' as their electoral symbol.



The PPP has fought all previous elections staying loyal to the 'arrow' symbol. ECP has finalised the electoral symbols for over 70 political parties. Pakistan Muslim League-Nawaz (PML-N) took its traditional symbol of 'lion', Muttahida Qaumi Movement-Pakistan (MQM-P) stuck with the 'kite' and the Pakistan Tehreek-e-Insaf (PTI) took 'bat'.  The Jamaat-e-Islami (JI) also retained their traditional symbol of 'scales' while the Sheikh Rasheed-led Awami Muslim League took the 'ink and pen' as their electoral sign.

Four million Balochistan women will not be able to vote in elections

PPP leader and former Senate chairman Nayyar Hussain Bukhari said that the party opted for the 'sword' symbol for elections in 1970. After the martial law was imposed in 1985, the 'sword' was disposed of as an election symbol. Even the ECP did not enlist it as an official symbol.

Bukhari further said that the 'sword' is the PPP's right as Zulfiqar Ali Bhutto opted for it. Four other parties had applied for the 'sword' symbol, including the Pakistan Peoples Movement (PMP), which was launched by ex-PPP leader Dr Tanveer Zaman.

The Pakistan Peoples Party-Workers (PPP-W) have filed a petition in the Supreme Court contending for the sword symbol as well. Naheed Abbasi, the wife of Safdar Abbasi, filed the petition. Safdar said that the court will decide the symbol's allotment.

169 ROs, district and regional election commissioners of Sindh trained so far

Safdar further said that the PPP leadership contests the elections under their parliamentarian wing and is just taking the sword symbol out of spite. "If Bukhari can swear he will fight elections on the sword and not the arrow, we will believe him," Safdar added.

The Peoples Movement Pakistan (PMP) also requested the same symbol. The party workers said that since it is in contention already, the symbol should be allotted to the PMP. However, the ECP decided otherwise.


COMMENTS
Comments are moderated and generally will be posted if they are on-topic and not abusive.
For more information, please see our Comments FAQ