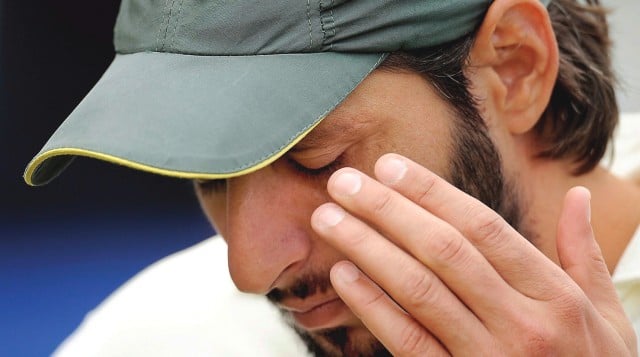 ---
KARACHI: For the past three years, Shahid Kapoor and Kareena Kapoor have been talked about obsessively, perhaps even more so than when the two were dating. When the couple broke up after finishing Imtiaz Ali's Jab We Met, no one expected that they'd ever share screen space again.

Until Boney Kapoor emerged, who was left with an unfinished film - Milenge Milenge - that starred the two.

While rumours that the stars refused to dub for the film for ages circulated in Bollywood, they managed to find the time to complete their duties and shoot segments - separately - for promotional videos for the film.

But for all the hype attached with the film, this is no Jab We Met (even if the trailer tries to capitalise on its success). The trailer for the film shows a much-younger and completely different looking Shahid and Kareena Kapoor. Frizzy-haired Kareena and boyish Shahid still have chemistry in the trailer, but will fans accept them looking the way they did a few years ago, when they churned out flop after flop film?

The film does not look very promising as far as the trailer is concerned. It looks overdone - Bollywood has produced dozens of cute romantic comedies over the past few years - and the dialogue appears juvenile. Perhaps Shahid and Kareena realise that this film will do nothing for their careers and wisely decided delaying work on the film would help stave off the threat.

Published in The Express Tribune, May 30, 2010.
COMMENTS (4)
Comments are moderated and generally will be posted if they are on-topic and not abusive.
For more information, please see our Comments FAQ