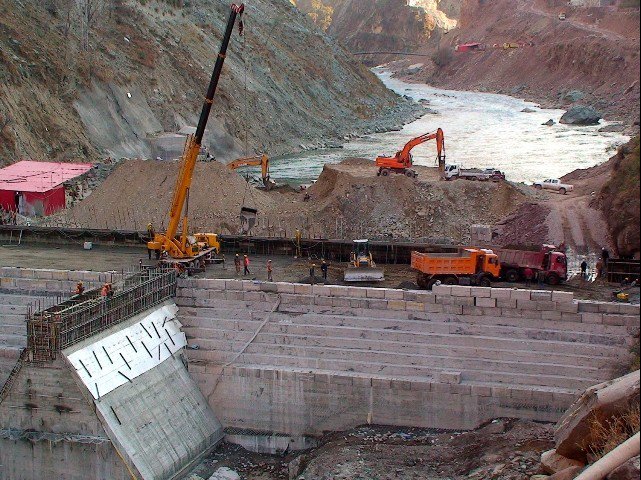 ---
ISLAMABAD: The government on Tuesday approved the Neelum-Jhelum hydroelectric power project at a final cost of Rs506.8 billion, dismissing requests for fixing responsibility for mismanagement and alleged corruption by some bureaucrats and retired generals.

While approving fourth revision in cost of the 969-megawatt project's PC-I, the Executive Committee of National Economic Council (Ecnec) set aside corruption and mismanagement allegations. The project had been initially approved at a cost of Rs15.2 billion in 1989. It took 29 years and Rs506.8 billion to complete the scheme.

Energy needs: Neelum Jhelum project starts generation

While chairing the Ecnec meeting, Prime Minister Shahid Khaqan Abbasi turned down a request from the planning secretary to fix responsibility for the delay and cost escalation, officials told The Express Tribune after the meeting.

During the PML-N's tenure from June 2013 to date, the project cost increased from Rs274.9 billion to Rs506.8 billion - an escalation of 84%, showed project documents.

Just eight days before the end of government's term, Abbasi held the Ecnec meeting in which he approved 10 schemes costing Rs779.6 billion.

Neelum Jhelum project to be inaugurated by mid-April

At the total cost of Rs506.8 billion, the per-megawatt electricity generation cost of Neelum-Jhelum project comes in at Rs523 million - the highest by local and global standards.

The Dasu hydroelectric power project, which is funded by the World Bank, is being developed at a cost of $2.6 million or Rs261 million per unit. National sentiments were exploited while executing the Neelum-Jhelum project by saying that if tunnel-boring machines were not procured for fast-track construction, India would complete the Kishanganga project first which will deprive Pakistan of its water rights.

Pakistan has already lost its case against the Indian project in the International Court of Arbitration and will not be in a position to tap full potential of the Neelum-Jhelum project due to reduced water flow.

Neelum-Jhelum Project: PM inaugurates 'strategic' power plant in AJK

Although Pakistan could not complete the project in 2016 despite procuring machines, few people made billions of rupees, said sources in the Water and Power Development Authority (Wapda) and the Ministry of Planning and Development.

Last month, the Central Development Working Party had approved the hiring of consultants for third-party validation of the Neelum-Jhelum power project's cost. Ecnec did not wait for the validation and put its stamp of approval on the scheme.

A government inquiry report has established that the project's "design was defective" and the scheme - funded by charging 10 paisa on consumption of every electricity unit and by acquiring expensive commercial loans - "is highly mismanaged".

Work on 58km-long tunnels were started without studying the rock structure and geology that led to rock burst and damages including loss of human lives, former Wapda chairman Zafar Mehmood told the Public Accounts Committee in 2015.

Then project management had deployed expensive tunnel-boring machines, which were bought at a high cost of Rs19.5 billion with claims that the project would start generation by November 2016. The National Accountability Bureau (NAB) had also launched an investigation into allegations of kickbacks in the purchase of tunnel-boring machines.

The Neelum-Jhelum project will not run at its full capacity of 969MW in coming three to four months as unit-4 of 242MW has virtually been dismantled to pull out the rotor that was badly damaged, according to a newspaper report this week.

Other schemes

Ecnec approved financing for devolved vertical programmes in the health sector in Punjab, Khyber-Pakhtunkhwa, Sindh and Balochistan at a cost of Rs131.8 billion.

These include national maternal, neonatal and child health programme, national programme for family planning and primary healthcare, national tuberculosis control, PM's programme for prevention and control of hepatitis, rollback malaria programme, national programme for prevention and control of avian, pandemic influenza and blindness.

The meeting also approved phase-II of the Sindh Barrages Improvement Project at a cost of Rs16.7 billion. The project involves rehabilitation and modernisation of Sukkur Barrage.

Ecnec gave the go-ahead to 220-kilovolt Mastung sub-station along with 220kv Sibi-Mastung-Quetta-Loralai double-circuit transmission lines at a cost of Rs14.2 billion.

The meeting approved phase-III of the Overseas Scholarship Scheme for 2,000 Doctorates (PhD) in selected fields at a cost of Rs22.2 billion.

In the social sector, a project for establishing the Centre of Neuroscience at Pakistan Institute of Medical Sciences (PIMS) Islamabad was approved at a cost of Rs7.3 billion.

Ecnec also revised the PC-1 upwards for construction of Drawat dam at a cost of Rs11.8 billion. The meeting approved revision in the cost of constructing 184km-long Faisalabad-Khanewal Motorway (M-4) at updated cost of Rs60.8 billion.

Published in The Express Tribune, May 23rd, 2018.

Like Business on Facebook, follow @TribuneBiz on Twitter to stay informed and join in the conversation.