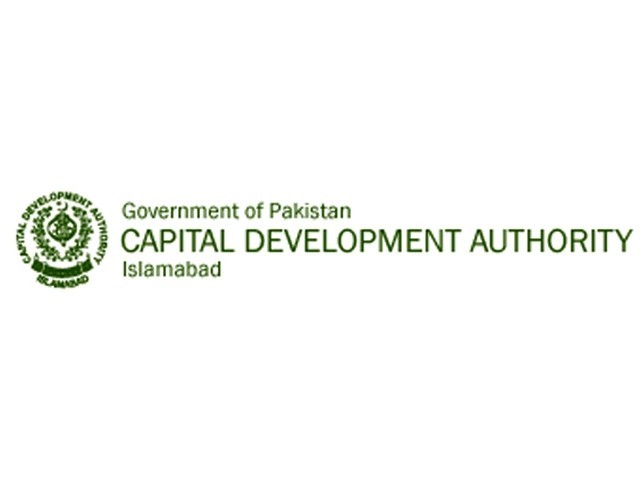 ---
ISLAMABAD: The Capital Development Authority (CDA) is likely to invite Expression of Interest (EOI) from consultant firms for undertaking review of Master Plan of Islamabad before the start of the next fiscal year. Earlier this week the federal cabinet had approved amendments to the Capital Development Authority (CDA) master plan allowing private housing schemes in sub-zone C of Zone-IV of the federal capital.

CDA, IMC slammed for neglecting markets

The review work will entail evaluation of principal elements of the existing master plan, comparison of actual development outcomes with master plan, forecasting growth pattern and preparing a master programme for controlling and directing overall growth of the entire city of  Islamabad to an optimal strategy up to  2050, besides preparation for the short term (2020-2050) Action programme for strategic issues such as housing, commercial, water supply, sewerage and drainage, haphazard urbanisation of rural areas, community facilities (parks and drainage,  graveyards etc.), utility services, institutions (educational, health, social, cultural religious etc.), public buildings, diplomatic enclave, communication network, roads, railway, transportation network, terminals, mass transit, hydrology, springs, natural streams, wetlands, archaeology, tourism, art galleries, museums, libraries, exhibition grounds, parade grounds, sports activities etc. According to CDA sources the time schedule envisaged is two years.

CDA, IMC slammed for neglecting markets

The interested firms having sufficient experience and desirous of undertaking the assignment have to submit a list of up to ten similar assignments undertaken during the last 10 years including covering design and construction supervision services indicating (i) project cost and the cost of consultancy services (ii) share of assignment in case of joint venture (iii) key staff time input and (iv) description of the nature and scope of work.

CDA cancels mall's lease for violating by-laws

CDA sources said that the local consulting firms forming associations with reputable international firms will be preferred.  The current CDA zoning regulations do not allow private housing societies to operate in Zone-IV-C, but many have been functioning without CDA approval. In the original master plan developed in 1960, Zone IV was reserved as a park area for semi-urban development.

The federal governments made changes to the zone in 1992 and 2010, when housing schemes were permitted to operate in sub-zone B.

Although the original plan had also suggested comprehensive revisions after every 20 years, successive governments had never made any such attempts. While selective amendments had been made that have resulted in a lack of civic planning in the city.

However, the CDA board recently approved a summary that said the master plan would be revised in the next two years.

In the past, successive governments made changes to the master plan without proposing alternatives. For example, if an industrial sector was converted to a residential one, the government should have proposed an alternative industrial sector as well.

A CDA official said that according to the plan, I-8 was to serve as a centre for transport services. It was then turned into a residential sector in 1990 without reserving space for another transport sector, which the city lacks to this day.

The cabinet also changed the master plan to allow a medical city in I-17, originally an industrial sector which has now been made an institutional sector.

The CDA board had recently approved land for a medical city, which will be developed by the military-run National University of Medical Sciences.

The 'city', which will be spread across the sector, will include a 4,000-bed hospital, an organ transplant centre, a medical college, nursing college and other facilities.

The CDA board had also approved the change of use for the sector from industrial to institutional, subject to approval from the federal cabinet.

Published in The Express Tribune, May 22nd, 2018.