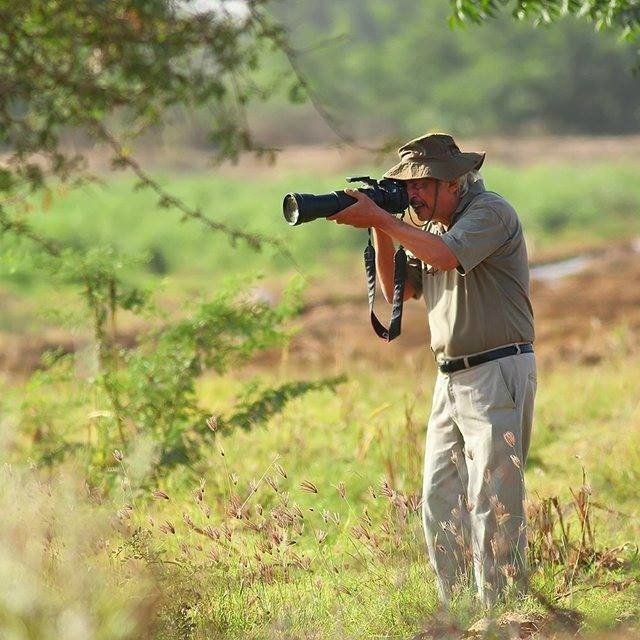 ---
KARACHI: After having served for years as a banker, Mirza Naim Beg has now dedicated his life to wildlife photography and bird watching.

Beg shares with The Express Tribune his concerns over the loss of birdlife in Sindh.

According to the bird guide, 'Birds of Pakistan' there are around 750 bird species in the country but Beg and his birders have been able to document many species which have not been photographed previously.




Beg recalls, how he alone had recorded more than 275 species across the country and around 180 only from Sindh.

"We have been able to photograph a lot of new bird additions for Sindh such as the sandwich tern, bar tailed godwit, dunlin, blue-cheeked bee-eater, reed warbler, short-toed snake eagle, yellow-eyed babbler, Spanish sparrow, Macqueen's bustard, rock sparrow and little tern," adds Beg.




In hopes of raising awareness about birdlife of Sindh and its conservation, Beg suggests authorities should establish new bird sanctuaries because there are hardly any in the country.

"I've been able to photograph a lot of rare birds near my residence in the Defense Housing Authority, Phase 8. Birds such as the yellow wattled lapwing, grey francolin and long-legged buzzard are rare species which will disappear forever," he fears.




"I hope a sanctuary is created near the DHA Phase 8 graveyard where there is a lot of scrub and trees left for these birds but I see that our authorities only make false promises and rampant development of new housing projects continues," he adds.

Beg further blames illegal hunting for affecting the bird population.

"But we have successfully informed the local police department and they have actively destroyed the netters and bird poachers saving millions of birds from an uncertain future".




Haleji Lake, he says, was once the largest freshwater lake in Asia home to around 1.5 to 2 million migratory birds. But in just 15 years the freshwater in the lake has been largely contaminated leaving only flocks of cormorants around the lake.

Beg shares fond memories of how three years ago when he started photography in the backwaters of Port Qasim around the power plant, he was able to find a flock of over 300 flamingos which visited the lush green creeks.




"But today due to reclamation projects and pollution, flamingo numbers are so reduced that only in May, I spotted a flock of around only 50 flamingos in the same area which use to have hundreds," he adds.

Beg's team has also discovered a 'birding paradise' in Kathore where they have photographed species rarely seen or found elsewhere in Sindh, including Asian paradise flycatcher, black-naped oriole, cream-coloured courser, cinereous vulture and steppe eagle.




Over the past three years, Beg has gained immense popularity for organising wildlife tours and photography trips through his own Karachi-based tour agency called 'Dream Merchants' which now has over 40 active members and over 200 wildlife photographers associated with it.




Besides this Beg maintains an active Facebook group of around 1,601 members called 'Birds Of Sindh' that provides a platform for aspiring bird watchers to network and amateur wildlife photographers to showcase their work, the inspiration of this platform was the 9,591 members strong Facebook group called 'Birds of Pakistan' which motivated Beg to pursue photography in the first place.




But Beg hasn't lost hope. He says people are increasingly getting more aware of the need to save their wildlife and our group ever-growing membership proves.

"In order to educate and create more public awareness about wildlife conservation and photography, I am planning to showcase more such exhibitions and lecture at our local schools and colleges because I genuinely believe that photography is the best way to save species."