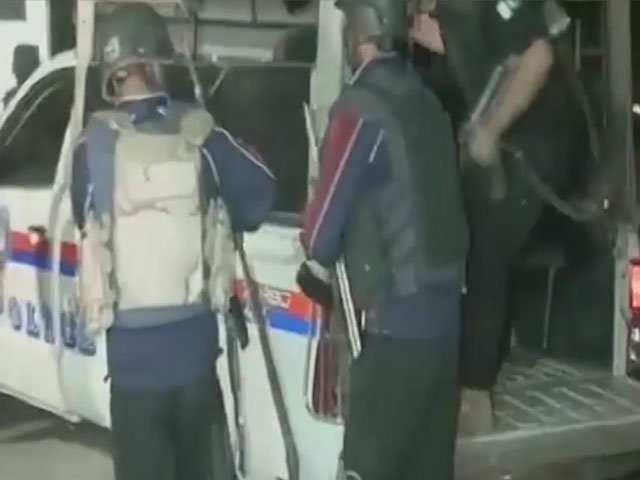 ---
Quetta was saved from a major disaster after security forces foiled a major terrorist attack on Thursday night, killing all five suicide bombers who tried to storm a Frontier Corps (FC) compound in the city.

The terrorists mounted the attack on FC's Madadgar Centre, presumably in retaliation for the killing of the Balochistan LeJ chief, Salman Badeni, a day earlier, in one of the city's most secure neighbourhoods near Quetta cantonment.

The first suicide bomber detonated an explosive-laden vehicle outside the centre's gate.

Subsequently, four more terrorists wearing suicide vests tried to enter the Help Centre, but were challenged by security personnel manning the gate.

At least eight security personnel were injured in the attack and were being treated at the Combined Military Hospital. One of them was in a critical condition, according to medics.

The outlawed Tehreek-e-Taliban Pakistan (TTP) terrorist group claimed responsibility for the brazen attack.

"After engaging the terrorists, our forces successfully killed four terrorists [who had] entered the FC compound," Balochistan's Home Minister Sarfaraz Bugti said.

According to him, the attackers wanted to cause major damage because they stormed the compound during Taraweeh time.

"All five terrorists [were] killed by security forces," an Inter-Services Public Relation (ISPR) statement said.

"All five [attackers were] apparently Afghans. The failed terrorist attempt was [in] response to [the] killing of [a] key terrorist [on Wednesday] night [in a search] operation in the Killi Almas area."

According to the ISPR, four soldiers were also injured in the ensuing exchange of fire and were shifted to the CMH in Quetta for treatment.

Sources said that after the vehicle blasted the FC centre's wall, the other terrorists lobbed a number of hand grenades.

Three blasts were herd in the vicinity, residents confirmed.




COMMENTS
Comments are moderated and generally will be posted if they are on-topic and not abusive.
For more information, please see our Comments FAQ