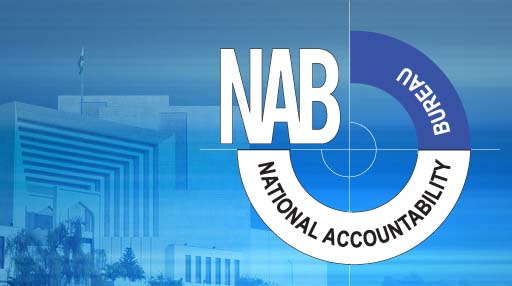 ---
ISLAMABAD: The Pay and Pension Commission has recommended that the government abolish discriminatory allowances available to NAB prosecutors, employees of the Presidency, Attorney-General's Office and federal law enforcement agencies from the next financial year, official documents revealed.

Headed by former Governor State Bank of Pakistan, Dr Ishrat Hussain, the commission has proposed the government abolish these "discriminatory allowances" from the next financial year 2010-11.

The commission's recommendations will affect NAB employees most, as they may face a 70 per cent cut on account of just two allowances from the next fiscal year. Official documents state that as many as "11 allowances have no adequate justification for their continuation and are causing discrimination against other employees."

Adviser to the Prime Minister on Finance and Revenue Dr Abdul Hafeez Sheikh has recently hinted at partly implementing the recommendations of the commission, depending on fiscal space available to the federal government.

An official of the Ministry of Finance said that full implementation of the commission's recommendations would require over Rs 105 billion and the government may not be in a position to allocate more than Rs 60 billion towards this for the next financial year. Any decision about doing away with the discriminatory allowances would help save money but the final decision had to be taken keeping in view incentives given to inflation-stricken civil servants, notably up to grade 17 civil servants, said the official.

According to a member of the sub-committee of the commission on admissible allowances, NAB employees would "lose Rs7 out of every Rs10."

The commission proposed that "50 per cent of the field allowance of the basic salary admissible to investigation officers of NAB must be abolished from the next fiscal year."

The presidency allowance permissible for employees working in the presidency will also be abolished next year according to the proposal. Design allowances for engineers holding university degrees in engineering and working full time in design offices may also be abolished.

A proficiency allowance, implemented since 1948, and equal to two advance increments of the relevant scale and admissible to a typist, a steno typist and a stenographer is proposed to be abolished from July 1st, 2010. The commission has also proposed that the incentives for learning regional languages should be revoked.

The commission also recommended abolishing two allowances admissible to the Islamabad Capital Territory Police, the Federal Police Allowance and the Constabulary Allowance, from the next fiscal year.

Published in the Express Tribune, May 29th, 2010.
COMMENTS
Comments are moderated and generally will be posted if they are on-topic and not abusive.
For more information, please see our Comments FAQ