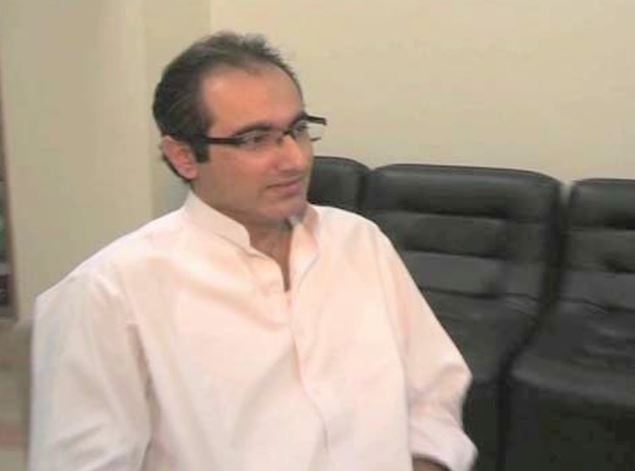 ---
ISLAMABAD: The top court directed authorities to arrest former National Insurance Company Limited (NICL) chairman Ayaz Khan Niazi on Sunday.

A two-member bench headed by Chief Justice of Pakistan (CJP) Mian Saqib Nisar and comprising Justice Mushir Alam resumed hearing of the corruption case related to purchase of real estate on inflated rates.


NICL scam: SC orders action against NAB chairman


During the proceedings, the top judge observed that action should be taken against Niazi in the NICL scandal. When he directed authorities to arrest the former chairman, the bench was informed that the accused had been granted a pre-arrest bail in NICL cases being investigated by the Federal Intelligence Agency (FIA).

However, Justice Nisar argued that in cases transferred to the National Accountability Bureau (NAB), the bail becomes ineffective.

Ayaz Khan can be arrested if the bail is not extended to accountability court, observed the apex court. The bench also ordered immediate arrest of Mohsin Habib Waraich and directed accountability courts in Karachi and Lahore to conclude the trial within two months.

Loan waiver case

The Supreme Court (SC) on Sunday sent notices to 222 individuals whose loans were allegedly written off.  The bench resumed hearing in a 2011 suo motu case pertaining to the State Bank of Pakistan's loan waiver amounting to Rs54 billion.

During the hearing, Additional Attorney General Waqar Rana informed the court that Governor SBP had submitted a commission summary. "Where is the governor himself?" inquired Nisar. After recommending inquiry against all individuals who allegedly availed loan-forgiveness, the SC summoned a reply on June 8.

CJP orders Airblue to pay compensation to victims of 2010 crash

Air Blue Crash

Hearing petition for compensations to the victims of the Airblue plane crash case, the CJP ordered the company to share details of payments. The counsel for Airblue stated that Rs5 million have been paid to each relative of about 142 victims.  "Not only compensation but markup should also be given to the victims," the CJP remarked as the hearing was adjourned till second week of June.
COMMENTS (1)
Comments are moderated and generally will be posted if they are on-topic and not abusive.
For more information, please see our Comments FAQ