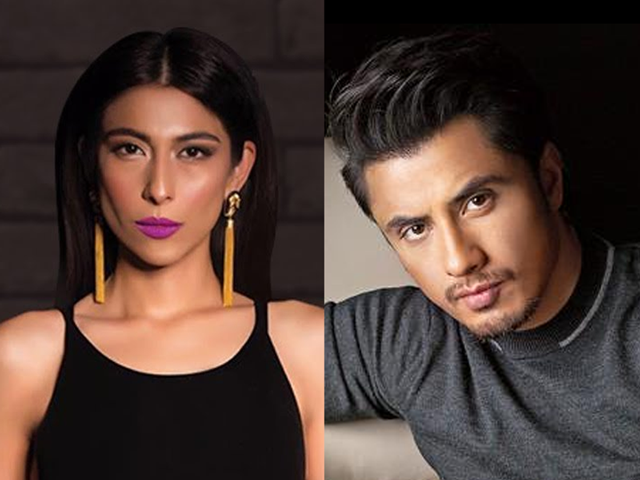 ---
KARACHI: Meesha Shafi's legal counsel has rejected all the claims made by Ali Zafar in a defamation notice that the latter's legal team had sent previously.

Speaking to The Express Tribune, Shafi's legal representative Ahmed Pansota said, "We're not talking much about it but everything we wished to say is included in the legal notice."




He added, "We categorically deny all allegations, assertions and/or insinuations made in Ali Zafar's notice, sent to us earlier against Meesha, all of which are legally and factually incorrect."

Ali Zafar to take Meesha Shafi to court over sexual harassment allegations

In a response to the notice, which is now making rounds on the social media, Shafi's legal team - which comprises of Hina Jillani, Saqib Jillani, Nighat Dad and Pansota - further wrote, "Your client (Zafar) is urged to withdraw the unlawful and false notice and issue an apology immediately for the wrongs he has committed against women."


The reply is with regards to the legal notice sent by Zafar's counsel asking Shafi to delete the tweet wherein she accused the Kill Dill actor of sexual harassment and apologise on the same platform, or else pay a Rs1 billion fine for defamation.








"Your assertion that our client had mala fide motives actually belittles and undermines the #MeToo campaign, which has helped hundreds of women all over the world share their harrowing experiences of sexual harassment and hold their abusers to some form of accountability," responded Shafi's team. "Our client's decision to share her experience publicly, knowing full well the risks she was exposing her family and herself to, is extremely brave and path-breaking."




Meesha Shafi accuses Ali Zafar of sexual harassment


The notice added, "Our client has suffered sexual harassment of a physical nature at the hands of your client, on more than one occasion, including at the workplace where both, our client and your client, were professionally engaged."

The document further stated that the Shafi was shocked, traumatised and extremely distressed continuously, which affected her professional work."




The notice also mentioned that Shafi reported the incidents of sexual harassment to a number of people, including the organizers of events where she was working with Zafar. "She has been trying to avoid your client as much as possible after the repeated incidents of sexual harassment," it said.

Meesha's lawyer confirms legal notice from Ali Zafar

"For the sake of her dignity and self-respect and that of many thousands of women in this industry, our client decided that silence is no longer an option. Hence, she reported the acts of sexual harassment committed by your client on social media on 19th April 2018, which are correct and do not in any manner constitute defamation."




Speaking to The Express Tribune earlier, Dad had revealed that Shafi and her team had received a notice from Zafar on April 25. "We have the requirements to fulfill with whatever the law says,"she said.

According to Dad, since there is no set history of such cases in Pakistan, this particular one will determine the outcome. "There are no set precedents; there are no set case laws, specifically in relation to media personnel. If there was a precedent set, we could have relied on it and strengthened the current case more. But we're not saying that it isn't strong right now."

Have something to add to the story? Share it in the comments below.