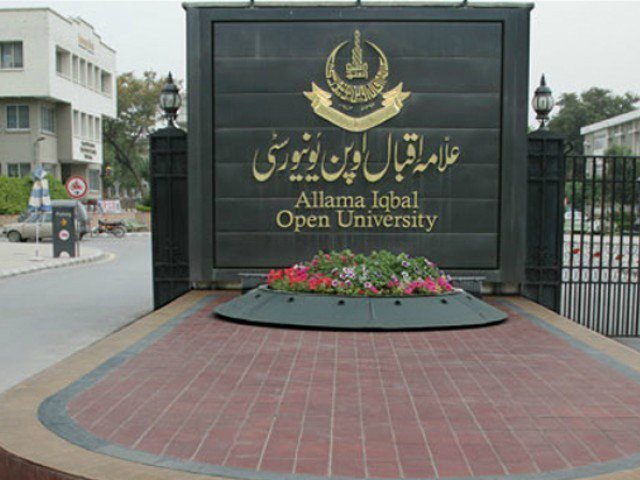 ---
There is a need to build a national policy on early childhood care, with a particular focus on improving teenagers, while charting a roadmap to bring the children into the mainstream for national development.

This was suggested in a package of recommendations presented at the end of the two-day national conference on Early Childhood Care and Education (ECCE) at the Allama Iqbal Open University (AIOU) in Islamabad.

This was the second conference on ECCE, jointly arranged by the Ministry of Education, AIOU, Rupani Foundation and other stake-holders including UNICEF, Plan international, UNESCO and Open Society Foundations.

The package was disclosed at the concluding session of the conference.

In the package, it was recommended that the new policy should be based upon a social constructivist approach which advocates the use of transformative pedagogies. It was emphasised that uniformity in the quality of ECCE must be maintained across all regions.

The national policy, it was suggested, must ensure equal opportunities to maintain parity by gender, locale, and any other and there should be one platform for coordination among different departments to improve ECCE

For overseas students: AIOU introduces new programmes

Other recommendations include child safety and protection in schools, ECCE centres and the society as a whole.

It was asserted that parental Education should be made mandatory and packages for parents should be developed by Early childhood development's experts and offered across the board. It was suggested that ethical standards should also be made a part of the ECCE curriculum.

AIOU's Vice Chancellor Professor Dr Shahid Siddiqui, who presided over the closing session, announced that they will launch a country-wide campaign to create awareness about the living-conditions of youngsters. In this regards, conferences and seminars will be arranged to promote the community's involvement in achieving the task.

International Conference: AIOU to hold two moots next month

He added they had successfully accomplished the task given to them including the setting up an excellence center on ECCE, launching of a journal, introduction of BS four-year degree and post-graduate diploma on ECCE.

Ministry of Education Joint Educational Adviser Prof Rafiq Tahir presented a set of recommendations which mainly focuses on the formulation of a national policy on ECCE. Prof Tahir emphasised that the policy should have legal backing of the parliament.

Rupani Foundation Chairman Nasruddin Rupani assured his support in implementing the proposed road-map.

It was decided that an international conference on the issue will be convened next year to fashion a final shape to the ECCE implementation-plan.

While inaugurating the event, Federal Minister for Education and Professional Training Muhammad Balighur Rehman had made the commitment that the government will try to reach every child for their proper nourishing to achieve the ultimate target of establishing a prosperous and healthy society.

Published in The Express Tribune, May 5th, 2018.
COMMENTS
Comments are moderated and generally will be posted if they are on-topic and not abusive.
For more information, please see our Comments FAQ