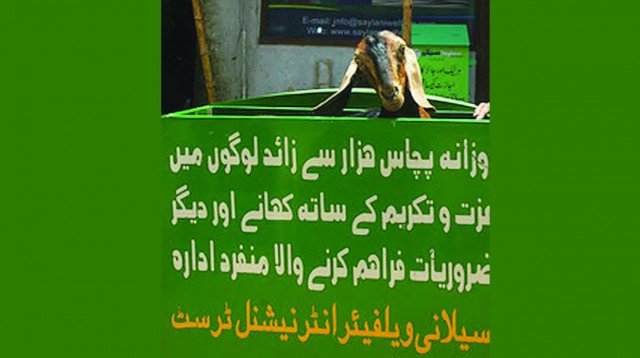 ---
KARACHI: Pakistani bloggers across the country and abroad would have never imagined a day when they would be awarded for their "hobby". But on Friday, 33 winners took home shields in the first-ever Pakistan Blog Awards organised by Google Pakistan and CIO Pakistan.

"I could not have imagined that my blog would be declared the best," said Raja Islam who shared the best photo blogger award. "Taking photos and sharing with people is my hobby. I love taking pictures." Sadly, as flickr is not available in Pakistan, supporters were not able to log on Friday. He shared the award with Muhammad Khabbab who according to the host Rabia Gharib not only posts pictures but also explains technical details.

Best gossip blog 'RoofExpress' went to Lahore's Rafaeel Akbar for the topic he touched and the innovation he brought to his work. Irfan Ahsan was declared the best Fashion blogger of the country. He has thoroughly covered topics such as bridal dresses providing every minute detail. Tazeen, who is presently living abroad, was nominated as the best humour blogger by the judges. The lovers of music were also rewarded for their services. Hammad Dar's blog was declared the best music blog. Though Hammad was out of the country at the time, five of his friends were there are the ceremony and celebrated his victory with a loud "Yes!"

Pakistan first blog awards 'UnConference' were held at Regent Plaza on Friday with bloggers from across the country and corporate managers rubbing shoulders. With the emergence of the internet as an alternate media in the country, Pakistani bloggers have caught the attention of the international community. According to Bushra Iqbal, a brand manager, the number of internet users has crossed 18 million.

According to the organisers, with the evolution of traditional media in Pakistan, blogging and citizen journalism has provided people a way to hop over barricades like censorship and present their views and facts. This marks the begining of the media revolution in the country, they said, as more and more people are turning to the internet to get news and present their opinions. This is the reason why the organisers thought it was necessary to admire the services of the bloggers in the country and reward them.

The Pakistan Blog Awards showcased more than 200 blogs across 33 categories and had 10,000 votes in support. Experts from across the globe were involved in the job of adjudication including Columbia University, Harvard University, The Future Foundation, UNICEF, Cisco, DELL, YouSendIt.com and Demotix.com. http://blogawards.pk/.

This article has been revised to reflect the following correction:

Correction: May 30, 2010

An earlier version of this article misstated that Awais Yaqub shared the best photo blogger award with Raja Islam. That award was shared with Muhammad Khabbab.

Published in the Express Tribune, May 29th, 2010.
COMMENTS (4)
Comments are moderated and generally will be posted if they are on-topic and not abusive.
For more information, please see our Comments FAQ