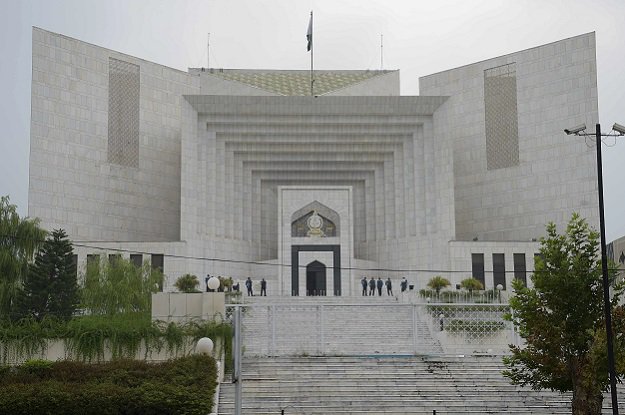 ---
ISLAMABAD: The Supreme Court rejected on Thursday a plea for acquittal of a convict involved in the rape of a nine-year-old girl three years ago in district Swat.

The court also upheld the 10-year prison sentence of the petitioner.
Interestingly, the victim, Nabila, was herself the complainant.
In the FIR, she gave detailed description of the rape, which was committed by an FSC student named Abdul Haq.

A three-judge bench of the Supreme Court, headed by Justice Gulzar Ahmad and comprising Justice Qazi Faez Isa and Justice Sardar Tariq Masood had upheld the trial court's verdict on March 20, 2016.

According to the original verdict, the petitioner, Abdul Haq, was convicted under Section 376 of the PPC and sentenced to simple imprisonment of 10 years in addition to paying a fine of Rs20,000.
Earlier, the Peshawar High Court had also maintained the trial court's order.

Abettor acquitted: District court upholds sentences of gang rape convicts

Later, the convict moved a jail petition, which was fixed before the apex court but no one appeared on his behalf.
The complainant attended the hearing in the courtroom. Aysha Tasneem appeared on behalf of the Khyber Pukhtunkhwa government.

Justice Sardar Tariq Masood, who penned the written order, noted that lower courts had already given a lenient sentence because of Haq's young age.

"Normally in such cases, people hesitate to approach the police … but in this case, the … victim had explained that she had initially not disclosed this fact to her mother out of fear but subsequently, when she overcame her fear, she narrated the entire episode and lodged the FIR"

The court noted that the delay in this case was not detrimental to the prosecution case.

The order stated that during the trial, the victim had appeared personally and recorded her statement before the trial court.

"Admittedly she had no enmity or reason to falsely implicate Haq in this case. Her statement was sufficient to establish the offence of rape against the petitioner," the order stated.