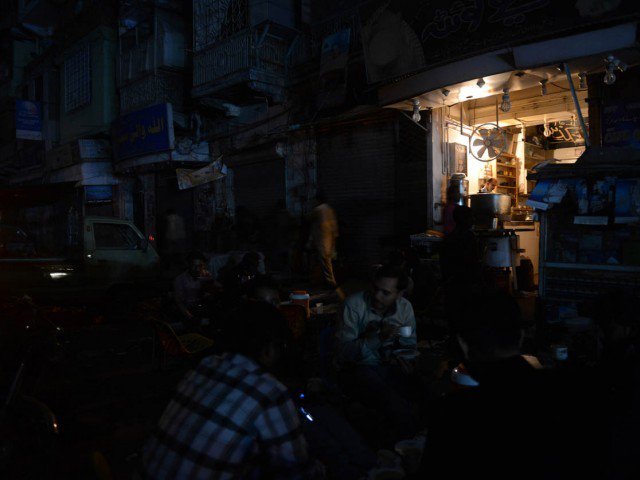 ---
As temperatures rise in the port city, K-Electric (K-E) announced a further cut in power supply to its consumers taking a plea that one of its plants had developed some fault.

The statement regarding increased load-shedding could not have come at a worse time, as the city was hit by a heatwave on Thursday.

According to the K-E statement issued on Thursday, an additional shortfall of 200 megawatts in the system has been caused by a fault that occurred at the Bin Qasim Power Plant.

Due to this additional shortfall, load-shedding in the city is being temporarily increased by two to three hours.

Unannounced loadshedding: SHC issues contempt notice to K-Electric CEO

The power utility apologised for the inconvenience and appealed to its consumers to conserve electricity.

The ill-timed statement came shortly after citywide protests against the power utility for prolonged load-shedding.

With temperatures in Karachi rising to 44˚Celsius on Thursday and expected to reach 42˚C today (Friday), increased load-shedding could multiply the sufferings of the people.
COMMENTS
Comments are moderated and generally will be posted if they are on-topic and not abusive.
For more information, please see our Comments FAQ